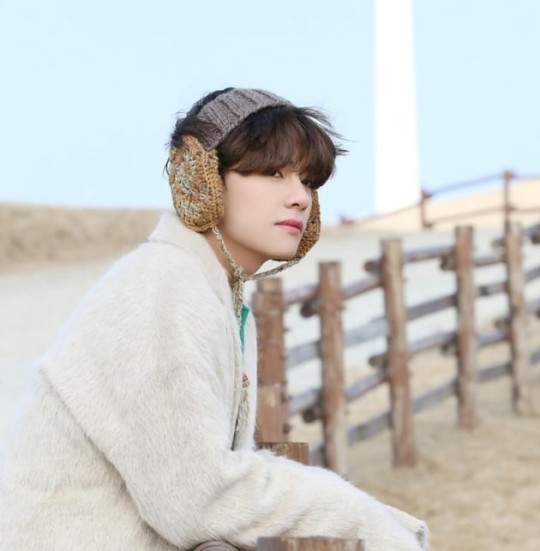 BTS V's OST 'Christmas Tree' has been taking the top spot for a long time on the global music platform Shazam Japan chart, continuing its strongest music power.
Released on Christmas Eve last year, when the world was covered in waves of carol songs, 'Christmas Tree' surprisingly ranked on the Billboard 'Hot 100' chart for the first time in Korean OST history. It is despite fierce competition with the legendary carol songs.
In Japan, the world's second-largest music market, 'Christmas Tree' debuted at No. 1 on various music platforms in Japan, creating a sensation based on BTS V's unrivaled popularity.
On the Shazam Japan 'Top 200' chart, 'Christmas Tree' maintained its top spot 22 days after its release. So, it is demonstrating its digital song power. Also, as a solo artist after Psy, BTS V added a new record of recording more than 300,000 Shazam in 23 days, the shortest period.

The OST 'Christmas Tree,' released in Japan on January 13, topped the iTunes charts about two hours after its release. It holds the number one spot for the longest time among K-pop songs.
'Christmas Tree' was the first K-pop solo song to rank first in all Amazon Japan's Best Seller Song, Hot New Release, and Movers & Shakers categories.
The OST topped the Oricon Music Store daily chart, as well as 'Mora' for the second consecutive day. Also, it topped the 'mu-mo' download daily chart for the first time. So, it continues to break records from the first day of its release.
'Christmas Tree' ranked the highest in addition to Japanese songs on Amazon Music Japan's trending list. It is the hottest latest music list in Japan, where music of various genres is popular as much as the vast music market. Also, it ranked on Spotify Japan's chart, proving BTS V's presence as the most popular solo artist.
Read More About: BTS Jungkook's 'My Time' Performance Video Was Praised By American Pop Singer Wolftyla, "This is really my style"
agust d
,
best Kpop girl group
,
best kpop news site
,
best kpopstar
,
breaking news kpop
,
BT21
,
BTS
,
BTS Army
,
BTS BILLBOARD
,
bts butter
,
BTS fancam
,
BTS I'll Be Missing You
,
BTS J-Hope
,
bts jimin
,
bts Jungkook
,
BTS member
,
bts member Jimin
,
BTS member V
,
BTS Members
,
BTS News
,
BTS recent news
,
BTS routine
,
BTS solo songs
,
bts suga
,
BTS trending news
,
BTS UPDATES
,
BTS V
,
daily kpop news
,
Fandom
,
Filter
,
J-hope
,
JIMIN
,
Jin
,
JUNGKOOK
,
Korean celeb news
,
Korean singer
,
Korean singer songwriter
,
KPOP
,
Kpop album
,
Kpop beauty routine
,
Kpop boy group
,
KPOP BTS
,
kpop celebrity news
,
Kpop chart and news
,
Kpop colllaboration
,
KPOP comeback
,
Kpop current news
,
kpop daily news
,
Kpop fashion
,
Kpop girls group
,
Kpop idols
,
Kpop issues
,
Kpop latest news
,
Kpop music chart
,
Kpop news
,
Kpop news articles
,
Kpop news sites
,
kpop news update
,
Kpop recent news
,
Kpop skin care routine
,
Kpop skincare routine
,
KPop trending news
,
KPOPNEWS
,
permission to dance
,
RM
,
Run BTS
,
South Korean singer songwriter
,
SUGA
,
TAEHYUNG KIM
,
the best kpop girl group
,
the best kpop girl group of 2021
,
the best kpop group of 2021
,
the top kpop group
,
top kpop boy group
,
top kpop girl group
,
V
,
weverse magazine