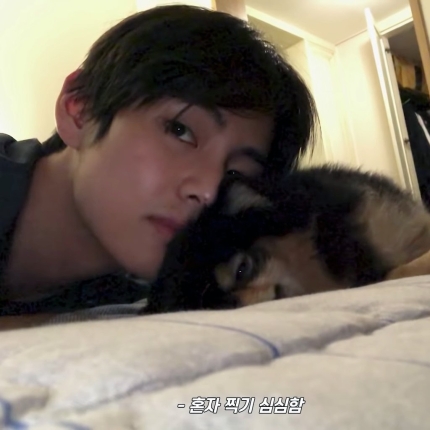 BTS V's vacation VLOG YouTube video is the first Korean artist to surpass 17 million views, continuing its hot popularity.
In October 2019, V posted a video on the official YouTube channel BANGTANTV titled 'VLOG Sleepy V's Exciting Vacation #Tan #Sea #PCbang" and added subtitles. He reveals how he enjoys his vacation as an ordinary young man in his 20s.
▶[VLOG] V | Sleepy V's Exciting Vacation #Tan #Sea #PCbang, BANGTANTV
At that time, V's Vlog exceeded 1 million views in just five hours after its release. The related hashtags ranked No. 1 in real-time trends worldwide and received explosive responses such as ranking No. 5 in popular YouTube videos.
In the video, V goes on a trip to Jeju Island with his best friends Seojoon Park, Wooshik Choi, and Peakboy. He enjoys a vacation, visiting a PC room with his younger brother, and enjoying time with his dog Yeontan. He captured the hearts of fans with his simple way of enjoying his own leisure time.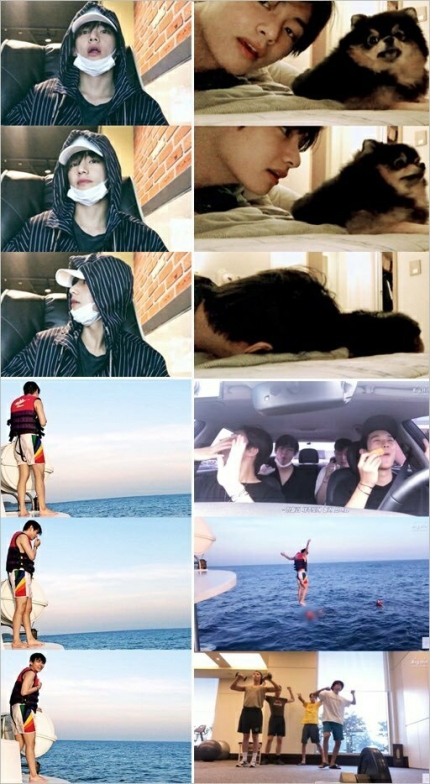 The reason why V's daily life vlogs have been consistently popular over the years seems to be due to V's good-looking appearance. Also, his playful, boyish look, witty talk that evokes laughter, and his excellent sense of entertainment, attract attention.
In March, when BTS appeared on tvN's entertainment program 'U Quiz on the Block,' V attracted attention with his pure and honest talk. Due to his unrivaled appearance, he emerged as an entertainment blue chip. In the announcement of 'Top 10 Drama Performers,' he took second place, the highest-ranking after BTS.
In addition, BTS V is one of the members who receive numerous offers from entertainment program directors. Production Director Kang Gung of tvN's entertainment program 'House on Wheels' selected V as one of the guests he wanted to cast.
Also, Production Director Youngseok Na of 'Fifteen Nights On A Business Trip' where BTS appeared said he wants V to appear in his entertainment program. At the end of the day, he gave a 'Program Ticket' that V could actually appear on his program at any time. So, it gathers hot expectations and interest for V's appearance on Youngseok Na's entertainment programs.
Fans said,
"Come out with Wooga Squad on a travel program."
"If it's a show that Taehyung is appearing on, I'll definitely watch the show."
"Taehyung's vacation vlog is so healing."
"If it's a travel + Taehyung Kim, it's unconditional. In the Forest was also really good."
"Producer Na, let's go use the entertainment ticket!"
In short, BTS V received warm reactions from fans.
Read More About: BTS Topped Oricon Weekly Chart For 3 Weeks With Japan's Best Album
2021 kpop
,
2021 kpop news
,
2021 kpop news updates
,
2021 kpop updates
,
2021 news kpop
,
2021 updates on kpop
,
BTS
,
BTS Army
,
BTS News
,
BTS songs
,
BTS today
,
bts trending
,
BTS UPDATES
,
BTS V
,
BTS_V
,
BTSTREND
,
Group BTS
,
KIM TAEHYUNG
,
Kim Taeyung
,
KPOP
,
Kpop 2021
,
Kpop artist
,
Kpop artists
,
KPOP BTS
,
Kpop idols
,
Kpop news
,
Kpop trend
,
Kpop trending
,
KPop trending news
,
Kpop trending now
,
Kpop_BTS
,
KPOP2021
,
Kpopall
,
KPOPIDA
,
KPOPNEWS
,
trending kpop
,
Trending Kpop news
,
trending kpop update
,
trending update kpop