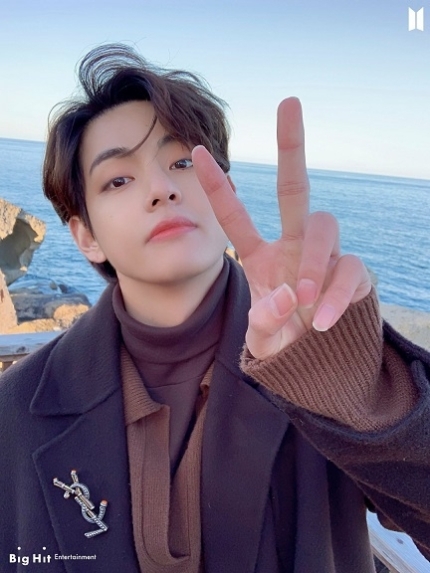 BTS V is the first K-pop idol to have 3 fan cams with more than 19 million views.
BTS' V has solidified his position as the 'King of Fancam.' His three fan cams, 'Poetry for Little Things,' MPD' ON' fancam, and 'MIC DROP,' uploaded on YouTube, exceeds 19 million views.
V ranked 1st in K-pop fan cam views in 2019 and 2020 and 1st in fan cams on all BTS official stage in 2020. This makes V the first male idol who has 7 fan cams that have exceeded 10 million views.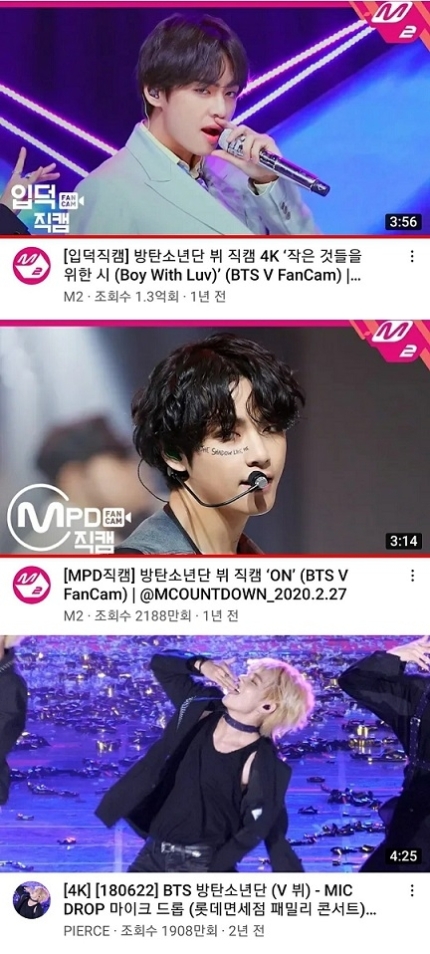 BTS's 'Poetry for the Little Things' released in April 2019, and V's 'Poetry for Little Things' exceeded 130 million views. It has the highest number of views among all the fan cams released so far.
V's fan cams ranked 1st in '2019 YouTube Official Channel Fan Cam Top 50', '2019 Most Viewed Fan Cam 25,' and 2019 M2 YEAR END AWARDS 'Most Loved Contents.' Naver TV cast settlement `Goodbye 2019, Hello 2020′ also set numerous records, receiving the hottest love in 2019. Even now, two years later, it is still receiving much love, enough to rise to the top of the rankings in fan cam views in 2021. In Japan, BTS V also ranked first in Japan's 'Celebrity Ranking' chart last January.
In addition, MPD V's 'ON' fan cam exceeded 21 million views. It climbed to the '#1 most viewed fan cams in 2020.' Also, it recorded as the number one YouTube fan cam views for two years in a row. In the K-pop male idol, unofficial fan cam in 2018 Lotte Family Concert, 'Mic Drop' ranked first, exceeding 19 million views.