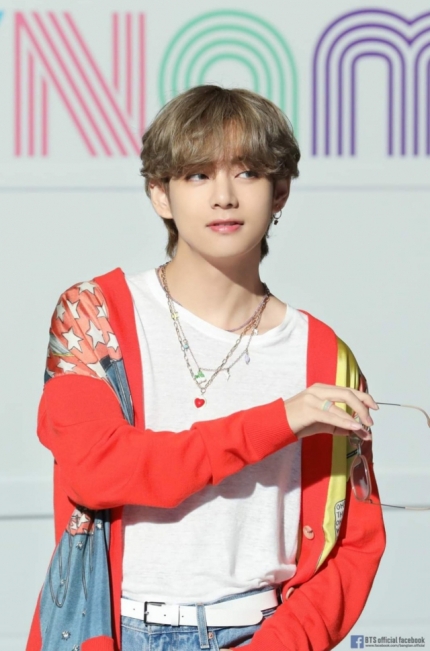 BTS V is defending his reputation as the 'King of Fan Cams.' He recorded 7 direct cams, exceeding 10 million views.
BTS V fancam from Mnet's 'Boy With Luv,' achieves the highest record in K-pop history, recording 132.4 million. It was more than just views. V only sets this record among K-pop male artists. North American media, All K-Pop, delivered this news and said that V's direct cam is becoming a textbook for fans and junior idols.
The medium is between K-pop fans and non-K-pop fans with G-Dragon, EXO's Kai, Blackpink's Lisa, and Hyuna. They are mentioned in another article titled 'K-pop idol famous for their amazing stage presence and performance.' These idols are selected as artists, receiving the most attention.
"BTS V is famous for his presence on the stage and the reason why he was selected. He is versatile and knows what kind of atmosphere he should create according to the song. He is a stage genius with numerous junior idols looking up to V."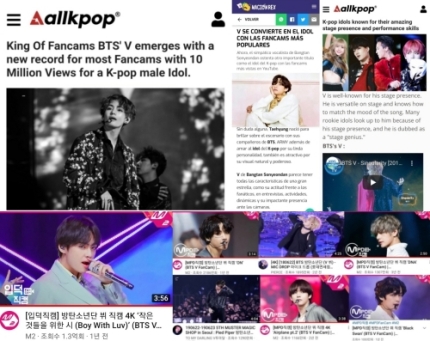 The South American media Nacion Rex analyzed BTS V's beautiful appearance, outstanding dance, and charisma on stage. That's the reason why V's direct cam is the most popular.
Also, Nacion Rex added that V has a cute personality, with an attractive and natural appearance. He has a strong aura in front of the camera and has everything as a star. BTS V attracts numerous fans.
Besides, V maintains his position by setting the No. 1 record in K-pop direct cam views. It is for two consecutive years, 2019 to 2020.
In addition, in 2020, all of BTS' official stage direct cams achieved 'Perfect All Kill,' which ranked first. 'Dynamite' and 'Life Goes on' unfolded on the American AMA stage, and KBS Song Festival also ranked first.
Read More About: IU On the April cover of W Magazine Korea