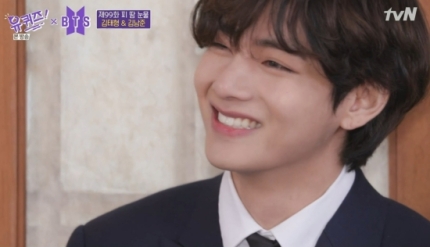 BTS V presented a warm impression by sincerely revealing his love and longing for his family and fans.
On March 24th, BTS appeared as a solo guest on the tvN entertainment program 'U Quiz on the Block.'
They held games and interviews, catching both fun and excitement.
BTS V is famous for his overflowing family love. In an interview, he told everyone that its hard not to see his family when he was a trainee. "When my dad came and went to see me every weekend, I just cried my heart out. I want to stop because my trainee life is difficult."
"If it's difficult, you can stop. Let's look for other jobs, so let's look for them," my dad said. "I wanted to resemble my dad not only in my appearance but also in my personality. My dream is to be my dad." BTS V impressed viewers.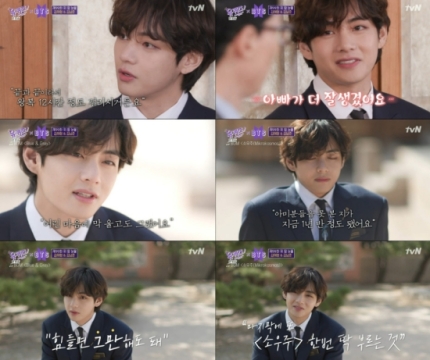 On that day, V said, "It's been about a year and a half since I haven't seen the ARMYs. Each country's last song, 'Mikrokosmos,' is still in my memory. I want to do it first. "It is a fun performance in front of the ARMY and signing the microcosms at the end." He also conveyed affection and longing for the fans.
When asked, "If you are writing life as a book, what's the first sentence?" V answered, "I am a chameleon. I really want to be that kind of person."
BTS V showed his sincere appearance in which fans had no choice but to love both V as the 'stage genius' and 'Idol of the idol.' Tae-Hyung Kim (V) is a dreamy young man in his twenties.
Meanwhile, Jae-Seok Yoo saw the advertisement video prepared by the Chinese fan club 'Baidu Viva,' fan page 'Nunabi,' and Korean fans who supported V. They expressed surprise and gratitude for the extraordinary effort; saying, "The ARMYs bought an average advertisement."
Read More About: BTS V Recorded 7 Direct Cams, Exceeding 10 Million Views