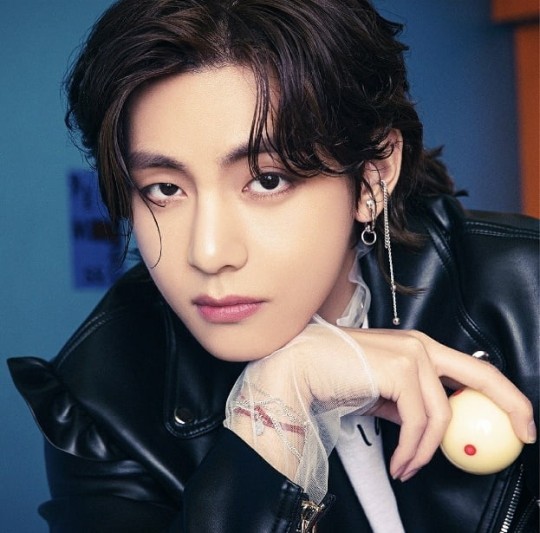 BTS V recorded 15 fancams with more than 10 million views each. He is keeping the throne of 'King of Fancams' and recording the new history in Kpop.
Last July, 'Permission to Dance' Stage CAM (V focus) released on BANGTANTV has surpassed 10 million views and added to his fancam list of more than 10 million views.
In 'Permission to Dance,' you can see his 'Stage Genius' aspect, who truly owns the stage. His perfect performance and colorful facial expressions can really catch the attention of fans. V, enjoying dancing while waiting even when it is not his own part, adds to the fun of watching.
BTS V holds the title 'King Of Fancams' for several years.
He ranked first in KPop fancam views for two second consecutive years, 2019 and 2020. Also, he is breaking various KPop Fancam best records. In 2021, V achieved the highest number of views among BTS members.
V's 'Boy With Luv' fancam surpassed 100 million views in the shortest period in Kpop history. Until now, it still holds the best record of 136.4 million views.
Kpop fans loved V's fancam with the highest number of views. Also, numerous idols use V's fancam as a sample to learn to. While admiring V as an artist, they confess that they dream of becoming like V by watching V's fan cam.
The reason why fancams, which allow you to see V on stage without missing a moment, are loved can be found in the analysis of the renowned Japanese music journal Real Sound. The media praised V's performance, saying, "V will be the best among BTS members to express natural dance lines throughout the performance."
They praised V's performance, which naturally and freely exudes his own charm even in the set dance moves.
BTS V's perfect vocals, colorful facial expressions, intense performance, and expressing music with his whole body is the reason for V to maintain his position as the 'king of fancams.'
Read More About; BTS Jungkook Became A 'Lord' Who Owns A Land In Scotland!
agust d
,
best Kpop girl group
,
best kpop news site
,
best kpopstar
,
breaking news kpop
,
BT21
,
BTS
,
BTS Army
,
BTS BILLBOARD
,
bts butter
,
BTS fancam
,
BTS I'll Be Missing You
,
BTS J-Hope
,
bts jimin
,
bts Jungkook
,
BTS member
,
bts member Jimin
,
BTS member V
,
BTS Members
,
BTS News
,
BTS recent news
,
BTS routine
,
BTS solo songs
,
bts suga
,
BTS trending news
,
BTS UPDATES
,
BTS V
,
daily kpop news
,
Fandom
,
Filter
,
J-hope
,
JIMIN
,
Jin
,
JUNGKOOK
,
Korean celeb news
,
Korean singer
,
Korean singer songwriter
,
KPOP
,
Kpop album
,
Kpop beauty routine
,
Kpop boy group
,
KPOP BTS
,
kpop celebrity news
,
Kpop chart and news
,
Kpop colllaboration
,
KPOP comeback
,
Kpop current news
,
kpop daily news
,
Kpop fashion
,
Kpop girls group
,
Kpop idols
,
Kpop issues
,
Kpop latest news
,
Kpop music chart
,
Kpop news
,
Kpop news articles
,
Kpop news sites
,
kpop news update
,
Kpop recent news
,
Kpop skin care routine
,
Kpop skincare routine
,
KPop trending news
,
KPOPNEWS
,
permission to dance
,
RM
,
Run BTS
,
South Korean singer songwriter
,
SUGA
,
TAEHYUNG KIM
,
the best kpop girl group
,
the best kpop girl group of 2021
,
the best kpop group of 2021
,
the top kpop group
,
top kpop boy group
,
top kpop girl group
,
V
,
weverse magazine