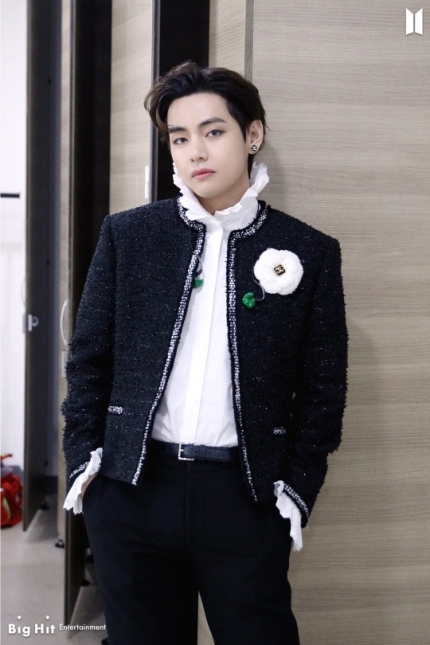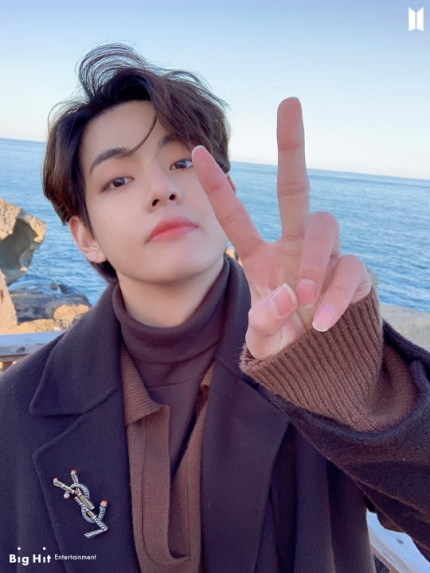 BTS V fandom conducts a TV commercial on BTS' appearance on tvN entertainment 'U Quiz.'
On March 21st, BTS V's China's fan club, 'Baidu Viva,' fan page 'Nunabi,' and V's Korean fans planned a congratulatory advertisement. It aired on tvN entertainment 'U Quiz on the Block' on March 24th.
For the record, BTS appeared on TV entertainment for the first time in four years. This is in addition to their own programs or contents. The broadcast of 'U Quiz' is also known to have been hotter in companies' preemption of advertisements.
V's fans have shown their supports with the best fan economy of K-pop fandom. The released advertisement support sent a message to BTS' V. The ad says, "We want to share the glorious moments of BTS and V."
On March 15th, BTS V's fandom celebrated the group's historic Grammy solo performance on the '63rd Grammy Awards.'
They showed off their powerful planning ability to send out advertisements just before the performance of BTS. It took place almost at the end.
In 2019, BTS appeared on the New York Times Square stage for the American New Year's Live Show. Also, they appeared on ABC broadcast 'Dick Clarks New Years Locking Eve.' BTS V fans showed a joint advertisement.
The 'American Eagle' building' is closest to the 'New Years Locking Eve' stage.'
The building has 420 floors, and V's advertisements are showing through 7 large LED screens. This proves V's global status to the world.
The behind-the-scenes video of that day's performance was on the BTS official YouTube channel. Then, V found his advertisement and recalled the happy moments. He said, "When I came out from the advertisement, it was just like BTS, but it was amazing.
Meanwhile, on March 24th, BTS appeared on tvN's 'U Quiz on the Block' at 8:30 pm.
Read More About: BTS V the Prince of Tennis – Raphael "V" Dal