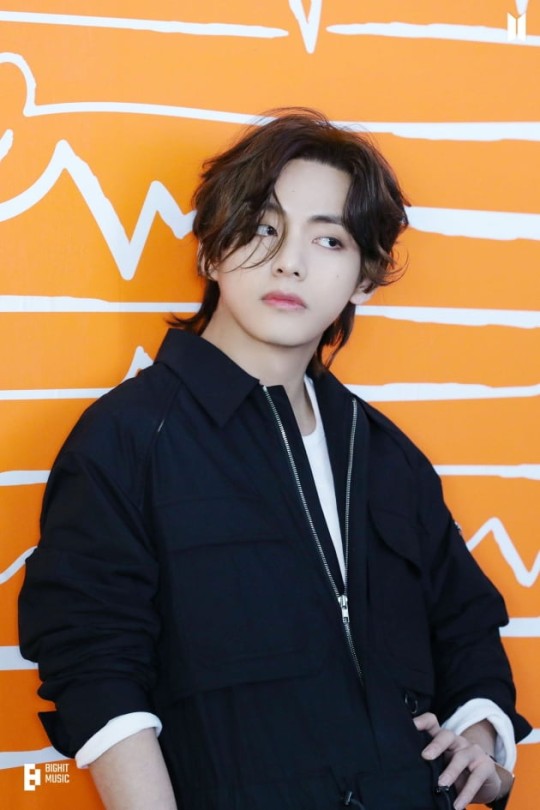 BTS V swept all the top spots in Japan's popularity rankings, showing off its unwavering number one popularity.
On September 11th, on 'KPOP JUICE,' a famous site dealing with KPOP idol popularity rankings and audition information in Japan, V took first place in the daily KPOP popularity ranking.
BTS V boasted the unwavering number one popularity in Japan (also known as TaeTaeLand). He is sweeping the weekly popularity rankings from September 5th to 11th.
The same week, he won with 18,864 votes in the KPOP male idol ranking of the Japanese ranking site Nehan. He rose to the top for 24 weeks in a row.
In addition, V took first place for 19 weeks in a row with 15,420 votes in the ranking of 'Korean actors in their 20s' by the Japanese popular ranking site for Korean actors. We can see high expectations for actor Taehyung Kim (V's real name) due to his impressive performance in 'Hwarang.'
Japan's popular voting site 'Ranking' reflects real-time trends. In this survey, he ranked first in 'Japan's Most Popular Male Idol,' 'The Most Handsome Korean Idol,' 'Favorite BTS member,' and 'Most Handsome BTS Member.'
It only proves BTS V's unrivaled popularity in Japan.
In addition, JJ, a Japanese fashion & lifestyle magazine, selected BTS V as one of the TOP3 K-drama handsome actors. Besides, he also ranked in the 'New Korean Wave Handsome Four Heavenly Kings' selected by the fashion magazine '25ans' along with Hyun Bin, Seojoon Park, and Eunwoo Cha. So, it only proves V as the forefront of the 4th Korean wave popularity.
In Japan's Twitter trend 'Twipple' statistics, he ranked third in the total settlement in the first half of 2021.
Both 1st and 2nd place are Japanese local idol groups. So, V holds the highest ranking as an individual artist. He is gaining the highest popularity surpassing other local Japanese artists.
In addition, considering that his real name 'Taehyung,' the second most used name after V's nickname 'Tae-Tae' since June, doesn't count in the number of Twitter mentions, we can really see how popular BTS V is.
Read More About: BTS Jimin Dominates Kpop Idol Popularity Rankings
2021 kpop news
,
2021 kpop updates
,
best 5 autumn singers
,
best Kpop girl group
,
best kpop news site
,
best Kpop site
,
best kpopstar
,
BTS
,
BTS Army
,
bts butter
,
bts jimin
,
bts jimin 2021
,
bts Jungkook 2021
,
BTS News
,
BTS recent news
,
BTS songs
,
bts the best album
,
BTS today
,
bts trending
,
BTS UPDATES
,
BTS V
,
bts_butter
,
BTS_JIMIN
,
BTSTREND
,
Group BTS
,
jimin bts
,
KPOP
,
Kpop 2021
,
Kpop artist
,
Kpop artists
,
KPOP BTS
,
Kpop idols
,
Kpop latest news
,
kpop latest updates
,
Kpop news
,
Kpop recent news
,
Kpop trend
,
Kpop trending
,
KPop trending news
,
Kpop trending now
,
kpop trending update
,
Kpop_BTS
,
KPOP2021
,
Kpopall
,
KPOPIDA
,
KPOPNEWS
,
latest kpop news
,
latest kpop updates
,
recent kpop news
,
the best kpop girl group
,
the best kpop girl group of 2021
,
the best kpop group of 2021
,
Trending
,
trending 2021
,
trending kpop
,
Trending Kpop news
,
trending kpop update
,
trending news
,
trending update kpop