'Borahae' made by BTS V appears on the front of the McDonald's package, written in Korean. It attracts the attention of fans.
Recently, McDonald's announced a collaboration with BTS. They will introduce the 'BTS Meal' menu consisting of Chicken McNuggets, French Fries, and Coke. It will be available in 49 countries around the world, including the United States, from May 26 to June 20.
On May 15th, the 'BTS Meal' package was already available in Brazil. It became a hot topic. Reports said that they provided a promotional 'BTS Meal' package to some lucky fans due to the exhaustion of prepared products at the McDonald's store.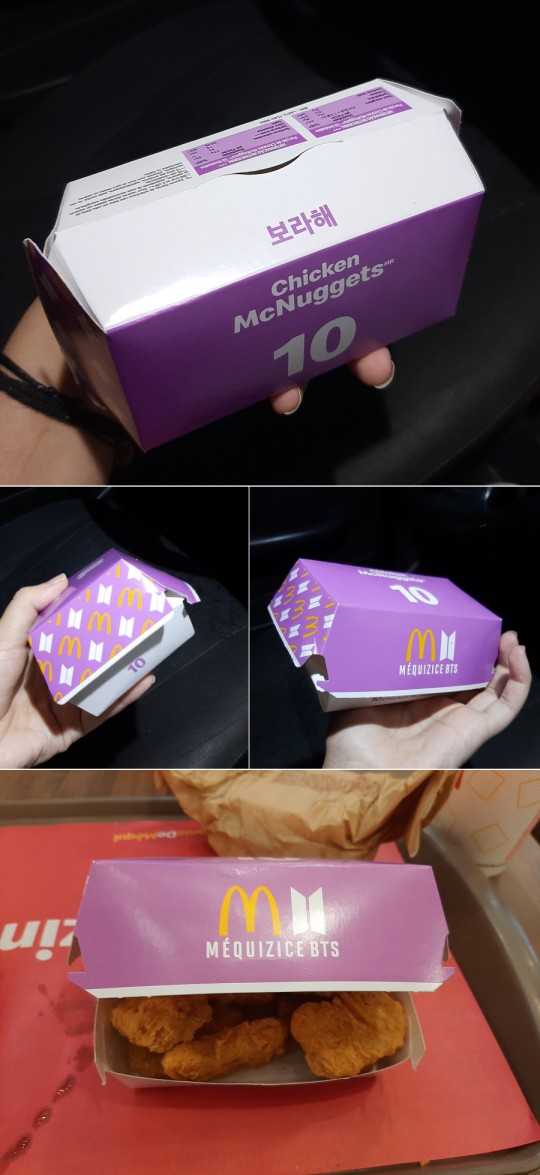 According to the photo released on social media, there is a stamped logo of BTS and McDonald's on the purple background of the 'BTS Meal' package. Particularly, they printed the phrase 'Borahae' on one side of the package, written in Korean, which catches the eye of the fans.
It has not yet been confirmed whether the market-launched product and the promotional product package are the same. But, it is a national prestige that promotes the Korean language to the world.
Earlier, the US. Fashion media SAINT made headlines by unveiling McDonald's employee uniforms with Korean initial consonants "BTㅅㄴㄷ" (BTS) and "ㅁㄷㄴㄷ" (McDonald). Also, there is a written Korean translation on the packaging of dipping sauce included in 'BTS Meal.'
The reaction from fans is already hot. They are anticipating seeing the 'Borahae' at McDonald's stores around the world.
'Borahae' is a new word that V made himself at the fan meeting in 2016. V said on 'Let's BTS,' "Like purple, the last color of the rainbow, I made it to convey love and let's be together until the end," showing his modest appearance.
'I Purple You,' 'Purple Heart' emoji, and 'Purple' have become symbols of BTS, influencing the world.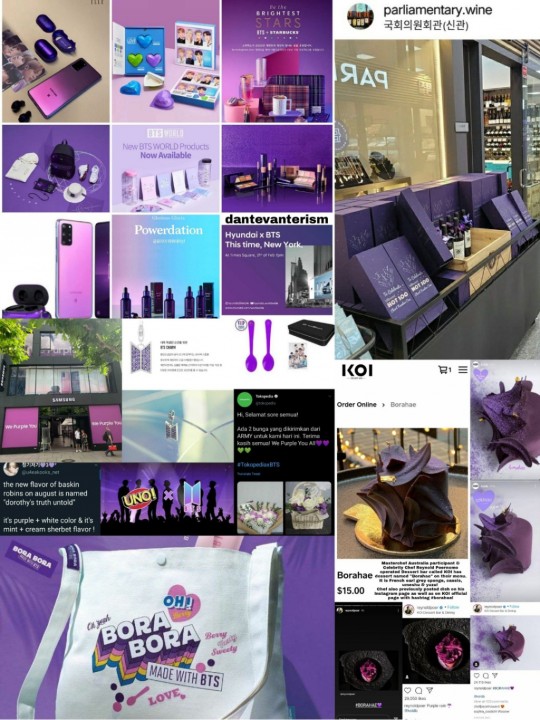 US Newsweek said, "Every time fans helped the monumental success of the group, a purple wave has been supporting the group. Also, during the BTS and UNICEF's 'End Violence' and 'LOVE MYSELF' campaigns, Henrietta Fore posted a message on social media, saying, "We Here at UNICEF purple you!"
Major landmarks in overseas cities that BTS visited on their global tour welcomed them with purple lighting at once. Besides, collaborative brands such as Samsung Electronics also made purple products to participate in 'I Purple You.'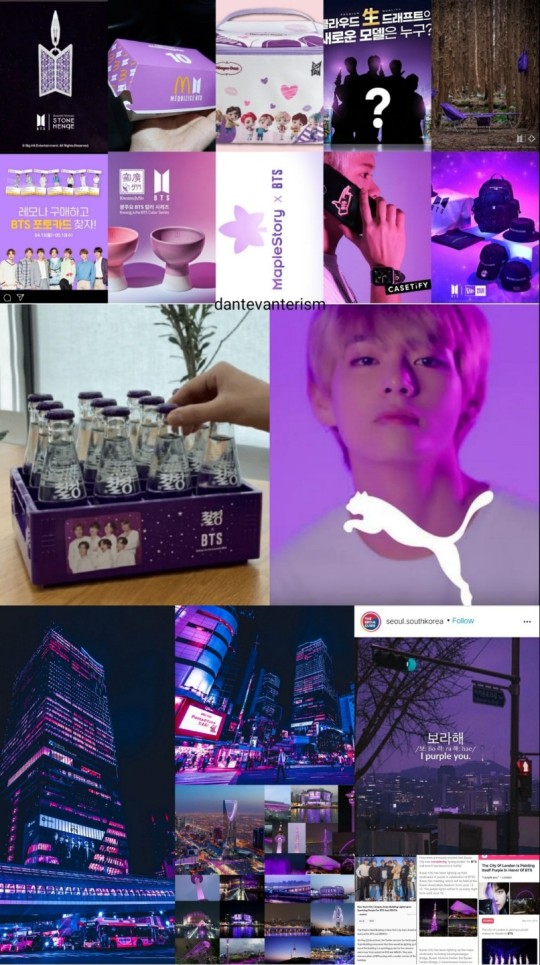 Read More About: Jungkook, Retro Male God Captivating Women's Hearts
BTS
,
BTS News
,
BTS today
,
bts trending
,
BTS UPDATES
,
BTS V
,
BTS_V
,
BTSTREND
,
Group BTS
,
KPOP
,
Kpop 2021
,
Kpop artist
,
Kpop artists
,
KPOP BTS
,
Kpop idols
,
Kpop news
,
Kpop trend
,
Kpop trending
,
KPop trending news
,
Kpop trending now
,
Kpop_BTS
,
KPOP2021
,
Kpopall
,
KPOPIDA
,
KPOPNEWS
,
trending kpop
,
Trending Kpop news
,
trending kpop update
,
trending update kpop