BTS V and BLACKPINK Jisoo's fandom are once again doing good deeds.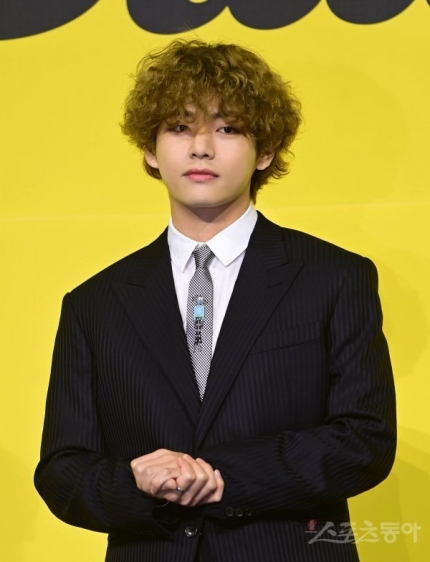 The good influence of the Korean star fandom is also affecting Turkey. Recently, the Turkish people are suffering from massive wildfire damage. So, the fandom of Korean stars, including volleyball player Yeonkoung Kim, are showing their support. The Turkish media and environmental activists expressed their gratitude for this.
The procession started on August 4th, when South Korea defeated Turkey in the women's volleyball quarterfinals at the 2020 Tokyo Olympics. At that time, the Turkish players wanted to comfort their citizens who were suffering from the wildfires with propaganda, but they were frustrated and wept. In Turkey on July 28th, a forest fire spread in the southern region. It destroyed more than 100,000 hectares of forest. The fire damage displaced hundreds of casualties and thousands of people.
Accordingly, fans of Yeonkoung Kim, who played a big role in the Turkish professional league, started a campaign to send seedlings in her name. Domestic and foreign fans of J-Hope, V, and Jimin of the group BTS participated. Fans of BLACKPINK's member Jisoo also contributed. They are continuing the campaign with hashtags such as '#prayforturkey' on social media.
Correspondent Lim, citing a local group, added, "Koreans donating seedlings are lining up every day."
In fact, reports said the campaign gathered 120,000 seedlings. In response, the Turkish Association of Environmental Organizations and Solidarity expressed their gratitude on their website in Korean. The Solidarity of Environmental Organizations Association announced on August 17th, "We want to protect and nurture the seedlings you have entrusted to us like long-term friendships. We have decided to create a Korean-Turkey 'Friendship Forest' as a gesture of brotherly love."
Read More About: BTS Influenced The Globalization Of Korean Language Through 'Learn! Korean With BTS'
2021 kpop news
,
2021 kpop updates
,
Blackpink
,
blackpink Jisoo
,
blackpink member
,
Blackpink news
,
Blackpink_Jisoo
,
BTS
,
BTS Army
,
BTS News
,
BTS today
,
bts trending
,
BTS UPDATES
,
BTS V
,
BTS_V
,
BTSTREND
,
Group BTS
,
Jisoo
,
KPOP
,
Kpop 2021
,
Kpop artist
,
Kpop artists
,
KPOP BTS
,
Kpop idols
,
Kpop news
,
Kpop trend
,
Kpop trending
,
KPop trending news
,
Kpop trending now
,
kpop trending update
,
Kpop_BTS
,
KPop_Jisoo
,
KPOP2021
,
Kpopall
,
KPOPIDA
,
KPOPNEWS
,
Trending
,
trending 2021
,
trending kpop
,
Trending Kpop news
,
trending kpop update
,
trending news
,
trending update kpop