BTS releases the new single 'Butter' on May 21st.
Second English song after 'Dynamite.'
Targeted the Global music market.
RM, put his name on the songwriting staff.
BTS Colorful Summer Song Expectations.
Group BTS will make a comeback with their second English song following 'Dynamite.' Fans around the world are paying keen attention to their comeback, who have defeated the global music market.
BTS (RM, Jin, Suga, J-Hope, Jimin, V, Jungkook) will release a new digital single 'Butter' simultaneously worldwide on May 21st. This is a new English single following 'Dynamite' released in August of last year.
Big Hit Music, BTS's agency, said, "It is an exciting summer song with BTS's charm. It is a bright and cheerful song based on dance-pop." Expectations for this comeback are already at their peak. BTS has written records that will remain in the Korean music industry and pop history with its vibrant and positive disco-pop genre 'Dynamite.'
'Dynamite' is one of BTS's greatest hits. BTS is the first Korean artist to top the US Billboard Hot 100 chart. They surpassed Psy's previous record on Hot 100. Also, BTS becoming one of the nominees on the US Grammy Awards was all the results created by 'Dynamite' and the members' talents.
'Dynamite' was strategically suitable for targeting foreign markets. Since their debut, BTS has been working on songs, solidifying their own color. That's why BTS's album's executive narrative attracted so much attention. To BTS, 'Dynamite' was a new 'challenge.' It was their first English song to be released in a single form. On top of that, they left the music composition to foreign songwriters and composers.
In the past, BTS personally said, "This is a digital single that is very adventurous for us. In addition, we chose the English lyrics to bring out the charm of this song in its first state. We think both of these are challenges. That's why we are very nervous."
Some criticized the fact that it was an English song and a song that BTS did not participate in. But, the members personally proved that this is just a narrow point of view. 'Dynamite' made BTS topped in the Billboard 'Hot 100' three times, which was like a sanctuary for Korean singers. Also, the song made it possible for BTS to run backward and stay on top on long the run. On the conservative and high-profile Grammy Awards stage, BTS was the first Asian singer to perform solo. Unfortunately, they failed to win the award.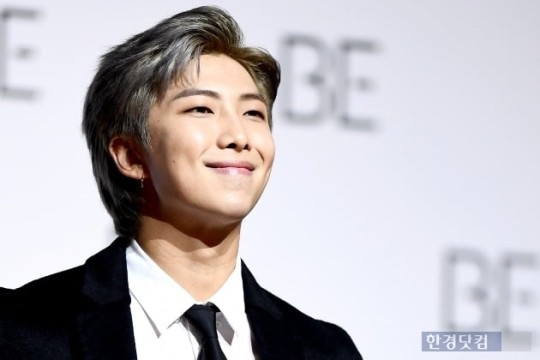 To continue their global momentum, BTS chose an English single again. Again this time, the lyrics are in English, and the participants are also foreign composers. Among them, the most notable difference is that RM participated in the lyrics and composition. According to the results of the song review released by KBS on May 18th, RM worked with Jenna Andrews, Rob Grimaldi, Stephen Kirk, Alex Bilowitz, Sebastian Garcia, and Ron Perry on 'Butter.'
Until now, RM has participated in almost all of their songs, including 'Boy With Luv,' 'DNA,' 'IDOL,' 'FAKE LOVE,' 'Blood Sweat and Tears,' and 'Boy In Luv.' The same goes for the most recent 'Life Goes On' series. Music fans expect that RM's touch will be added to the new song 'Butter.' So, this will express BTS's unique color, which is different from 'Dynamite.'
BTS will unveil their comeback performance for the first time at the 'Billboard Music Awards.'
In addition, the chances of winning are high because of their nominations in four categories. BTS is one of the nominees in the 'Top Duo/Group,' 'Top Song Sales Artist,' 'Top Social Artist,' and 'Top Selling Song.'
Music fans are paying attention whether they will get a pleasant comeback activity with the Billboard award.
The performance of 'Butter' is of keen interest. It is expected that BTS, which topped the Billboard Hot 100 with 'Dynamite' and Jason Derulo's collaboration earlier, will be able to create its fourth No. 1 song with 'Butter.'
In addition, music fans are paying attention to whether 'Butter' will remain popular in the long run like 'Dynamite' and achieve the same dream of winning a Grammy as the group's last goal.
Read More About: IU Proved Her Seductive Charm At The J.ESTINA Pictorial
BTS
,
BTS Army
,
BTS News
,
BTS songs
,
BTS today
,
bts trending
,
BTS UPDATES
,
BTSTREND
,
Group BTS
,
KPOP
,
Kpop 2021
,
Kpop artist
,
Kpop artists
,
KPOP BTS
,
Kpop idols
,
Kpop news
,
Kpop trend
,
Kpop trending
,
KPop trending news
,
Kpop trending now
,
Kpop_BTS
,
KPOP2021
,
KPOPIDA
,
KPOPNEWS
,
Trending
,
trending 2021
,
trending kpop
,
Trending Kpop news
,
trending kpop update
,
trending news
,
trending update kpop