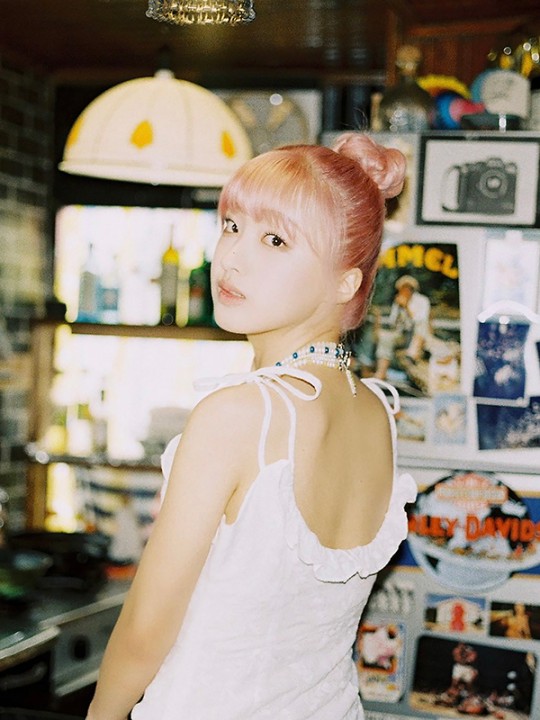 Kpop artist ADORA, BTS 'Spring Day' composer, has signed an exclusive contract with Aura Entertainment (hereafter referred to as AURA).
On the morning of October 25, AURA said, "We signed an exclusive contract with the artist Adora. We will spare no effort to support Adora, recognized for her outstanding singer-songwriting and producing abilities, to succeed as the company's first artist. Adora, loved as a composer and producer, is preparing to write her story as an artist. So, we ask for your interest and love for her move, which is about to begin."
Earlier, Adora, an in-house producer from Big Hit Music, participated in the producer discovery audition project 2016 Next New Creator held by Big Hit in 2016. Big Hit selected her as the only female producer at the time. She worked as an in-house producer of Big Hit from 2016 to 2020. In fact, she is one of the composers of TXT and BTS's representative songs such as 'Spring Day' and Not Today.'
AURA, which signed an exclusive contract with Adora, is a new entertainment company established in December last year. It operates the production and management of solo artists. The alphabet of AURA, the mission name, refers to the charm of its artists as Adorable, Ultimate, Rare, and Attractive, respectively. Also, it contains AURA's ambition and philosophy to present an irreplaceable and perfect artist to the world. AURA will unveil a total of two artists, including Adora.
Kpop artist Adora is preparing for the last minute to make her official solo debut in November.
Read More About: BTS 'Permission To Dance' & 'DNA' Acquired Platinum Certification From RIAJ
agust d
,
best Kpop girl group
,
best kpop news site
,
best kpopstar
,
breaking news kpop
,
BT21
,
BTS
,
BTS Army
,
BTS BILLBOARD
,
bts butter
,
BTS fancam
,
BTS I'll Be Missing You
,
BTS J-Hope
,
bts jimin
,
bts Jungkook
,
BTS member
,
bts member Jimin
,
BTS member V
,
BTS Members
,
BTS News
,
BTS recent news
,
BTS routine
,
BTS solo songs
,
bts suga
,
BTS trending news
,
BTS UPDATES
,
BTS V
,
daily kpop news
,
Fandom
,
Filter
,
J-hope
,
JIMIN
,
Jin
,
JUNGKOOK
,
Korean celeb news
,
Korean singer
,
Korean singer songwriter
,
KPOP
,
Kpop album
,
Kpop beauty routine
,
Kpop boy group
,
KPOP BTS
,
kpop celebrity news
,
Kpop chart and news
,
Kpop colllaboration
,
KPOP comeback
,
Kpop current news
,
kpop daily news
,
Kpop fashion
,
Kpop girls group
,
Kpop idols
,
Kpop issues
,
Kpop latest news
,
Kpop music chart
,
Kpop news
,
Kpop news articles
,
Kpop news sites
,
kpop news update
,
Kpop recent news
,
Kpop skin care routine
,
Kpop skincare routine
,
KPop trending news
,
KPOPNEWS
,
permission to dance
,
RM
,
Run BTS
,
South Korean singer songwriter
,
SUGA
,
TAEHYUNG KIM
,
the best kpop girl group
,
the best kpop girl group of 2021
,
the best kpop group of 2021
,
the top kpop group
,
top kpop boy group
,
top kpop girl group
,
V
,
weverse magazine