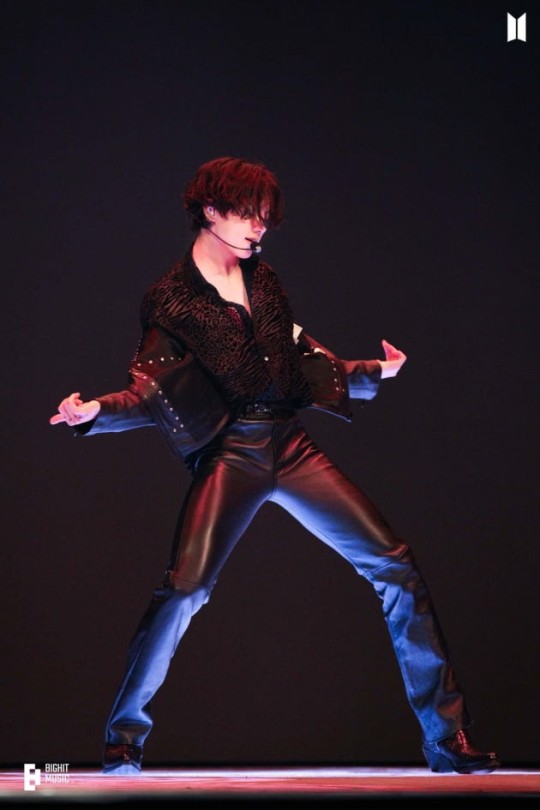 An American pop singer confessed his deep affection for BTS Jungkook's solo song 'My Time,' drawing attention. American singer-songwriter and pop singer Wolftyla recently tweeted, "My Time by BTS Jungkook slowed and reverb is too good. I like it so much." expressing her passionate love for Jungkook's solo song 'My Time.'

Also, when a video of Jungkook's 'My Time' in an all-black leather outfit and sexy performance boasting a seductive beauty appeared in the comments, Wolftyla said, "This is really my style," making her affection even more special.

At the same time, she responded positively by saying "I would love to see it" to the fan's request for collaboration with Jungkook, showing her interest, raising expectations.




In response, fans commented on the post saying, "You must hear 'My Time' with headphones. Jungkook's harmony is amazing," "Jungkook's vocals are captivating," "One of JK's best solos. Difficult song, top production and crazy vocals," "Jungkook's 'My Time' is amazing," "Jungkook is a wonderful artist! Please listen to 'Euphoria' and 'Still With You,'" "Best vocalist Jungkook," "Oh my god so hot," and "Jungkook is the perfect man so sexy,"
On the same day, regarding 'My Time,' producer Sleep Deez posted "His TONE, this MIX, Excited for what's next, but forever grateful for this moment in time," praising BTS Jungkook's vocals.

Sleep Deez drew a lot of attention by delivering a rumor that world-renowned pop diva Beyonce also mentioned, "I love jet lag."
Meanwhile, 'My Time,' in which Jungkook participated in writing and composing, is a song featuring unique pop vocals and groovy singing rap on top of rhythmical R&B beats, with detailed sensibility raised from the deep inside.

In addition, addictive melodies, BTS Jungkook's appealing high notes, and unique chorus captivate listeners.

Read More About: BTS Jin, The 'Social Media' King To Top The 'Most Mentioned Celebrities' For 7 Months In A Row
agust d
,
best Kpop girl group
,
best kpop news site
,
best kpopstar
,
breaking news kpop
,
BT21
,
BTS
,
BTS Army
,
BTS BILLBOARD
,
bts butter
,
BTS fancam
,
BTS I'll Be Missing You
,
BTS J-Hope
,
bts jimin
,
bts Jungkook
,
BTS member
,
bts member Jimin
,
BTS member V
,
BTS Members
,
BTS News
,
BTS recent news
,
BTS routine
,
BTS solo songs
,
bts suga
,
BTS trending news
,
BTS UPDATES
,
BTS V
,
daily kpop news
,
Fandom
,
Filter
,
J-hope
,
JIMIN
,
Jin
,
JUNGKOOK
,
Korean celeb news
,
Korean singer
,
Korean singer songwriter
,
KPOP
,
Kpop album
,
Kpop beauty routine
,
Kpop boy group
,
KPOP BTS
,
kpop celebrity news
,
Kpop chart and news
,
Kpop colllaboration
,
KPOP comeback
,
Kpop current news
,
kpop daily news
,
Kpop fashion
,
Kpop girls group
,
Kpop idols
,
Kpop issues
,
Kpop latest news
,
Kpop music chart
,
Kpop news
,
Kpop news articles
,
Kpop news sites
,
kpop news update
,
Kpop recent news
,
Kpop skin care routine
,
Kpop skincare routine
,
KPop trending news
,
KPOPNEWS
,
permission to dance
,
RM
,
Run BTS
,
South Korean singer songwriter
,
SUGA
,
TAEHYUNG KIM
,
the best kpop girl group
,
the best kpop girl group of 2021
,
the best kpop group of 2021
,
the top kpop group
,
top kpop boy group
,
top kpop girl group
,
V
,
weverse magazine