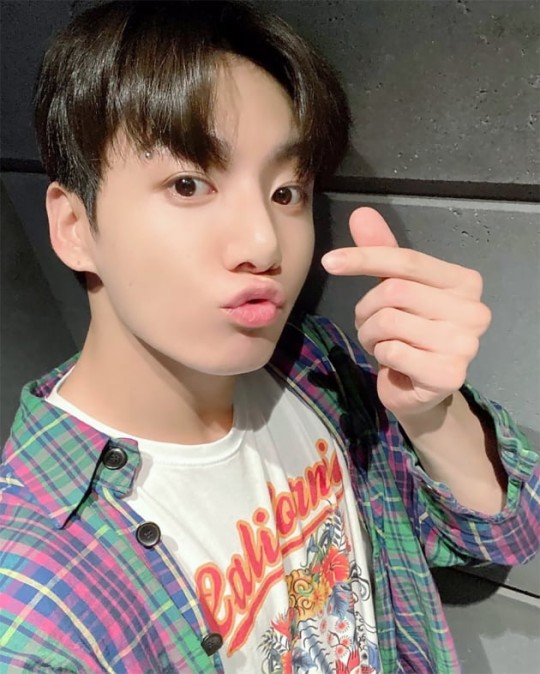 BTS Jungkook showed off his super-powerful presence as the social media king when he surpassed 75 billion views on TikTok with '#jungkook.'
Recently, on the global short-form video platform TikTok, Jungkook proved his incomparable popularity. He is exceeding 75 billion views with just one proper noun personal hashtag, '#jungkook.'
'#jungkook' reached 74 billion views on September 29, followed by 75 billion views on October 4, in just five days.
In addition, it achieved 70 billion views on September 9 and showed overwhelming popularity. It is rising to 5 billion views in 25 days.
Notably, '#jungkook' boasted of the powerful 'Jungkook power,' surpassing 75 billion views among the world's individual personal hashtags. Also, it ranked first in the number of individual person views on the platform.

As of October 6, the combined number of views of the top five hashtags, including 27.4 billion views for '#jungkook,' 11 billion views for '#jungkook,' 2.1 billion views for '#jungkookie,' and 2.1 billion views for '#btsjungkook,' reached 120 billion views.
BTS Jungkook's 'Butter' fancam video posted on TikTok on July 3 with the article "Breakin into your heart like that #Jungkook…' has recently surpassed 70 million views, continuing its popularity.
Even though the video was uploaded by a TikToker, not the official account, it showed explosive reactions. It received such 9.9 million 'likes,' 173,000 'shares,' and 115,000 'comments.'
Read More About: BTS V's Fluttering Aura Shines On The '2021 FILA EXPLORE COLLECTION' Video
agust d
,
best Kpop girl group
,
best kpop news site
,
best kpopstar
,
breaking news kpop
,
BT21
,
BTS
,
BTS Army
,
BTS BILLBOARD
,
bts butter
,
BTS fancam
,
BTS I'll Be Missing You
,
BTS J-Hope
,
bts jimin
,
bts Jungkook
,
BTS member
,
bts member Jimin
,
BTS member V
,
BTS Members
,
BTS News
,
BTS recent news
,
BTS routine
,
BTS solo songs
,
bts suga
,
BTS trending news
,
BTS UPDATES
,
BTS V
,
daily kpop news
,
Fandom
,
Filter
,
J-hope
,
JIMIN
,
Jin
,
JUNGKOOK
,
Korean celeb news
,
Korean singer
,
Korean singer songwriter
,
KPOP
,
Kpop album
,
Kpop beauty routine
,
Kpop boy group
,
KPOP BTS
,
kpop celebrity news
,
Kpop chart and news
,
Kpop colllaboration
,
KPOP comeback
,
Kpop current news
,
kpop daily news
,
Kpop fashion
,
Kpop girls group
,
Kpop idols
,
Kpop issues
,
Kpop latest news
,
Kpop music chart
,
Kpop news
,
Kpop news articles
,
Kpop news sites
,
kpop news update
,
Kpop recent news
,
Kpop skin care routine
,
Kpop skincare routine
,
KPop trending news
,
KPOPNEWS
,
permission to dance
,
RM
,
Run BTS
,
South Korean singer songwriter
,
SUGA
,
TAEHYUNG KIM
,
the best kpop girl group
,
the best kpop girl group of 2021
,
the best kpop group of 2021
,
the top kpop group
,
top kpop boy group
,
top kpop girl group
,
V
,
weverse magazine