Kpop group BTS member Jungkook presented another cover song to music fans. Jungkook released the cover song of 'Falling' on the official vlog and YouTube of BTS at midnight on October 29.
'Falling' is the title track of Harry Styles' full-length album 'Fine Line,' released in December 2019.
Jungkook reinterpreted 'Falling' based on his unique sweet and elegant vocals and clear high notes. The recording, mixing, and mastering was done by HYBE Studio engineer Booyeon Jeon.
It is not the first time Jungkook has released a cover song for his fans. From the beginning of their debut, through BTS' official SoundCloud and vlog, he released a cover of Zion T's 'Yanghwa Bridge,' Justin Bieber's 'Nothing Like Us,' 'Purpose,' and '2U,' Charlie Puth's 'We Don't Talk Anymore,' IU's Ending Scene,' George's 'Look At Me,' and Lauv's 'Never Not.'
So, he digests various genres in his own style and received favorable reviews for his vocals optimized for both pop and music.
In addition to this, last year, he released Dan + Shay and Justin Bieber's hit song '10,000 Hours' cover, continuing communication with music fans.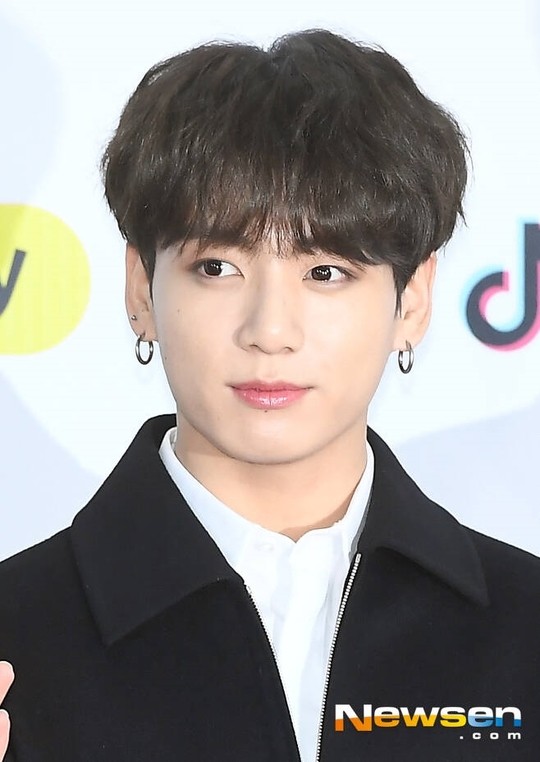 In this year's live broadcast, he sang Pink Sweats' 'At My Worst,' Blackbear's 'Smile Again,' Justin Bieber's 'Peaches,' and 'Hold On,' The Kid Laroi & Justin Bieber's 'Stay,' Bruno Mars' 'Leave The Door Open,' Ra.D's 'As Always,' and Paul Kim's 'So Long.'
Meanwhile, Kpop group BTS, which includes Jungkook, will host the solo concert 'BTS PERMISSION TO DANCE ON STAGE-LA.'
It will take place at SoFi Stadium in Los Angeles from November 27-28 and December 1-2.
Before this, BTS will attend the 2021 American Music Awards that will take place in LA on November 21 (EST).
In fact, this year, BTS received three nominations. It includes AMAs 'Artist of the Year,' 'Favorite Pop Duo Group,' and 'Favorite Pop Song.'
In the Artist of the Year Award, they will compete with Ariana Grande, Drake, Olivia Rodrigo, Taylor Swift, and The Weeknd.
actress IU
,
agust d
,
best Kpop girl group
,
best kpop news site
,
best kpopstar
,
breaking news kpop
,
BT21
,
BTS
,
BTS Army
,
BTS BILLBOARD
,
bts butter
,
BTS fancam
,
BTS I'll Be Missing You
,
BTS J-Hope
,
bts jimin
,
bts Jungkook
,
BTS member
,
bts member Jimin
,
BTS member V
,
BTS Members
,
BTS News
,
BTS recent news
,
BTS routine
,
BTS solo songs
,
bts suga
,
BTS trending news
,
BTS UPDATES
,
BTS V
,
Cyworld BGM 2021
,
daily kpop news
,
Fandom
,
Filter
,
George
,
Hip-hop Idol JIN
,
I Am George
,
IU
,
IU news
,
iu songs
,
iu tv
,
IU updates
,
iu works
,
J-hope
,
Jieun Lee
,
JIMIN
,
Jin
,
JIN news
,
JUNGKOOK
,
Korean celeb news
,
Korean singer
,
Korean singer songwriter
,
KPOP
,
Kpop album
,
Kpop beauty routine
,
Kpop boy group
,
KPOP BTS
,
kpop celebrity news
,
Kpop chart and news
,
Kpop colllaboration
,
KPOP comeback
,
Kpop current news
,
kpop daily news
,
Kpop fashion
,
kpop George
,
Kpop girls group
,
kpop idol JIN
,
Kpop idols
,
Kpop issues
,
Kpop IU
,
Kpop latest news
,
Kpop music chart
,
Kpop news
,
Kpop news articles
,
Kpop news sites
,
kpop news update
,
Kpop recent news
,
Kpop skin care routine
,
Kpop skincare routine
,
KPop trending news
,
KPOPNEWS
,
permission to dance
,
RM
,
Run BTS
,
singer George
,
singer IU
,
Singer JIN
,
South Korean singer songwriter
,
SUGA
,
TAEHYUNG KIM
,
the best kpop girl group
,
the best kpop girl group of 2021
,
the best kpop group of 2021
,
the top kpop group
,
top kpop boy group
,
top kpop girl group
,
V
,
weverse magazine