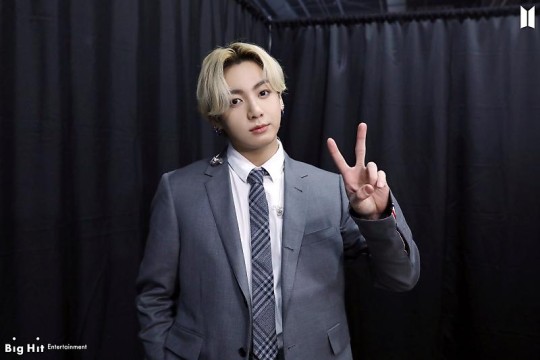 BTS Jungkook is attracting attention as he was mentioned on the official Twitter account of the famous American reality program 'Hell's Kitchen.'
The official Twitter account of "Hell's Kitchen" posted a message saying, "At least Jungkook recognized Gordon right away." Also, they cite some behind-the-scenes footage of the 140th episode of BTS's own entertainment program, 'Run BTS,' which was released on May 6.
In the video, Jungkook said, "I can't think of anything. Why?" Then, he asked the production crew to show one more picture. So, the production crew then showed a picture of Gordon Ramsay, the host of 'Hell's Kitchen.'
Then, Jungkook says the name 'Gordon Ramsay' without hesitation.
'Hell's Kitchen,' who watched the video of BTS, added an emoticon that shed tears of joy. It is to the fact that Jungkook immediately recognized Gordon Ramsay. Then, they left a message with emotions of joy and pride.
Following, in the comments of the post, one fan asked "Is Gordon happy?" So, Hell's Kitchen replied, "I think he would be happy."
Then, global fans who saw this reacted,
"You can be proud"
"BTS Jungkook is very smart"
"Jungkook is good at cooking"
"Jungkook is our golden maknae (youngest)"
"Gordon and Jungkook have to talk. I love it."
"Gordon Ramsay will be proud."
And, many more responses.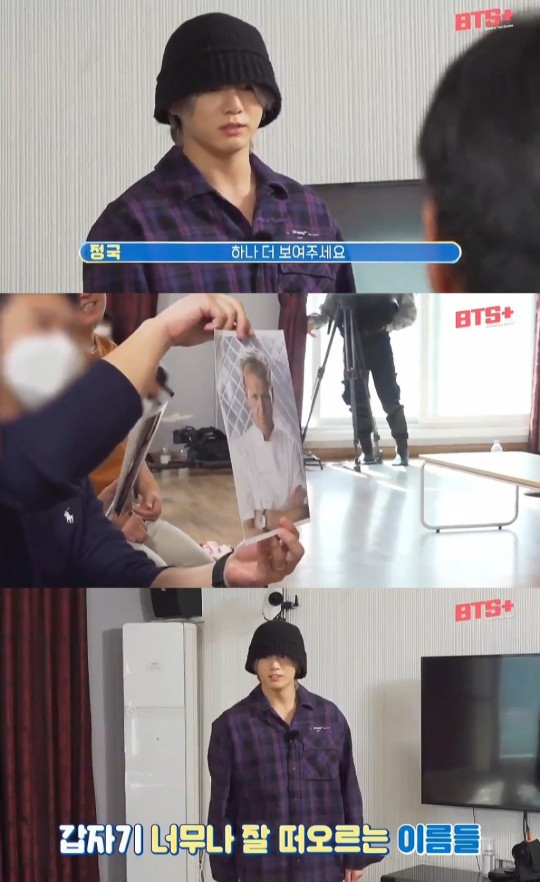 In fact, the video is a behind-the-scenes of 'Run BTS' and tvN entertainment program 'Fifteen Nights On A Business Trip, which released a collaboration broadcast through Naver V Live and Weverse on May 4. In the 'Character Quiz,' pictures of Gordon Ramsay, Seungryong Ryu, The Rock, Sherlock, cartoons Inside Out and Larva, and Emma Stone were showed.
Previously, in the character quiz held in the main broadcast, Jungkook easily guessed the characters Jinyoung Park, actor Jungsuk Jo, Disney characters Frozen and Olaf, actor Hyun Bin, etc. However, he didn't remember the name of Youngcheol Kim. So, he said to Production Director Youngseok Na his answer 'Satala.' After that, he showed regret after hearing that it was incorrect.
▶2-1 Production Director Na of 'Fifteen Nights On A Business Trip' visited the 'Run BTS' filming site in broad daylight for their collaboration content.
▶2-2 Definitely the most chaotic game in BTS history (Fifteen Nights On Business Trips X Run BTS).
2-3 What's the mission? Domino, quail eggs, or kimchi pancakes? (Fifteen Nights On a Business Trip X Run BTS)
Read More About:
BTS Appeared On tvN's 'Fifteen Nights On a Business Trip'
BTS Jungkook, Featured In A British Media Article
BTS
,
bts Jungkook
,
bts Jungkook 2021
,
BTS News
,
BTS today
,
BTS UPDATES
,
BTS_JUNGKOOK
,
fifteen Nights On A Business Trip
,
JUNGKOOK
,
jungkook bts
,
jungkook of BTS
,
jungkook_bts
,
KPOP
,
Kpop 2021
,
Kpop artist
,
Kpop news
,
Kpop trending
,
KPop trending news
,
KPOP2021
,
Kpopall
,
KPOPIDA
,
KPOPNEWS
,
Run BTS
,
trending kpop
,
Trending Kpop news
,
trending kpop update
,
trending news
,
trending update kpop