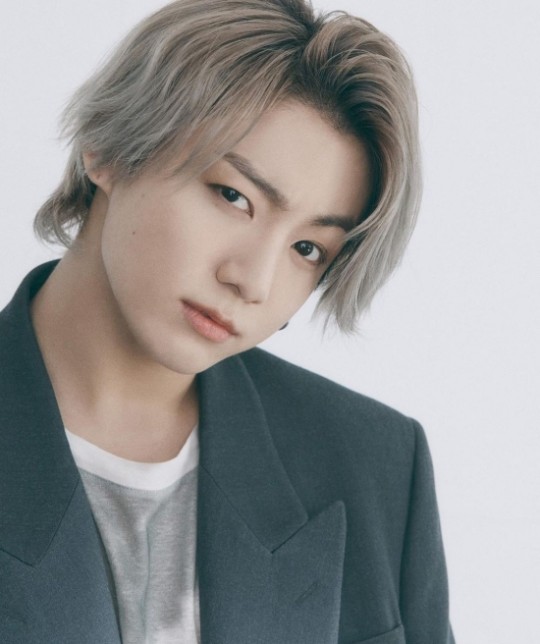 BTS Jungkook captivated fans around the world with his magical charm, coexisting a boy and a real man aura.
On May 22nd (Korean time), Rolling Stone, a magazine specializing in American music, released Jungkook's digital cover story photos and videos on their Instagram.
In the published photos, Jungkook showed off his beautiful eyes and exudes a tough and rough masculine appearance.
In addition, in the video, he pout his lips and make a finger V, giving off his cute looks.
Rolling Stone released an interview with Jungkook on May 17th. They said, "Jungkook was a natural pop star with tremendous singing and dancing skills. He played a key role in BTS' most famous songs, including 'Dynamite.' He did more than realize his goals."
Jungkook, who responded to the interview, said, "The best moment in my life is to see an 'Army (Fandom)' on stage, and that will never change."
"The spectrum we can show the audience is diverse, touching, and impressive. It made me want to continue to grow." He also added, "I was very impressed by her performance." He shared his great admiration with the performances of Ariana Grande.
Read More About: BTS Jungkook Seductive And Fascinating Charm Stands Out
2021 kpop news
,
2021 kpop updates
,
BTS
,
bts Jungkook
,
bts Jungkook 2021
,
BTS News
,
bts trending
,
BTS UPDATES
,
BTS_JUNGKOOK
,
BTSTREND
,
JUNGKOOK
,
jungkook bts
,
jungkook of BTS
,
jungkook_bts
,
KPOP
,
Kpop 2021
,
Kpop artist
,
Kpop artists
,
KPOP BTS
,
Kpop idols
,
Kpop news
,
Kpop trend
,
Kpop trending
,
KPop trending news
,
Kpop trending now
,
kpop trending update
,
Kpop_BTS
,
KPOP2021
,
KPOPIDA
,
KPOPNEWS
,
Trending
,
trending 2021
,
trending kpop
,
Trending Kpop news
,
trending kpop update
,
trending news
,
trending update kpop