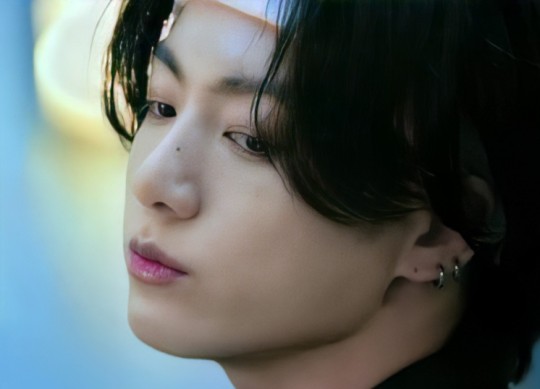 BTS' Jungkook once again captivated fans around the world with his gorgeous visuals.
He recently showed off a unique model pose in the behind-the-scenes video clip of the BTS commercial shoot released through Fila Korea's official Twitter account.
BTS Jungkook showed off his strong presence by stepping on his feet in front of the bike. Also, he showed a dance overflowing with swags. Jungkook then showed off the face of a 'pictorial master' with sophisticated expressions, eye contact, and poses that change freely according to the camera angle.
To make the black and white training suit stand out more, he showed a perfect style production and attracted attention. His chic look, extreme charisma, and masculinity were enough to excite women's hearts.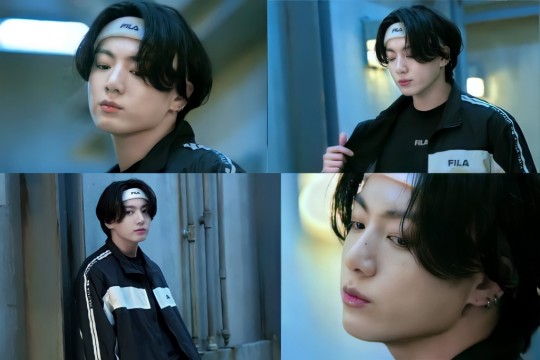 BTS Jungkook's sleek sculpted jawline and pointed-nose features made him a 360-degree perfect sculptural handsome man.
Read More About: BTS Jimin Fandom, Conducts Billboard Music Awards TV Ad
2021 kpop news
,
2021 kpop updates
,
BTS
,
bts Jungkook
,
bts Jungkook 2021
,
BTS News
,
BTS today
,
BTS UPDATES
,
BTS_JUNGKOOK
,
BTSTREND
,
JUNGKOOK
,
jungkook bts
,
jungkook kpop
,
jungkook of BTS
,
jungkook_bts
,
KPOP
,
Kpop 2021
,
Kpop artist
,
Kpop artists
,
Kpop idols
,
Kpop news
,
Kpop trend
,
Kpop trending
,
KPop trending news
,
Kpop trending now
,
KPOP2021
,
Kpopall
,
KPOPIDA
,
KPOPNEWS
,
Trending
,
trending kpop
,
Trending Kpop news
,
trending kpop update
,
trending news
,
trending update kpop