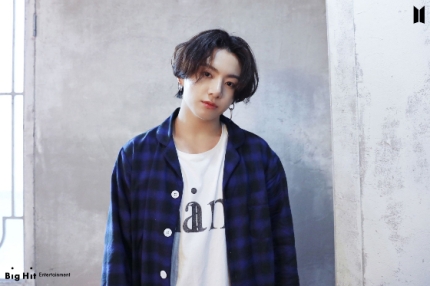 BTS Jungkook excites fans with his pure handsomeness.
BTS recently released '#BTS_BE Comeback V LIVE Photo Sketch' on their official Twitter. Also, they released 'BE's Comeback V LIVE Sketch Photo' for each member through their Weverse link. BTS Jungkook captured women's hearts in the published photo by tilting his head slightly and gazed a mesmerizing look toward the front.
In the following photo, Jungkook showed off his white skin, which reflects light. He also showed off his lovely charm with his baby-like cheek.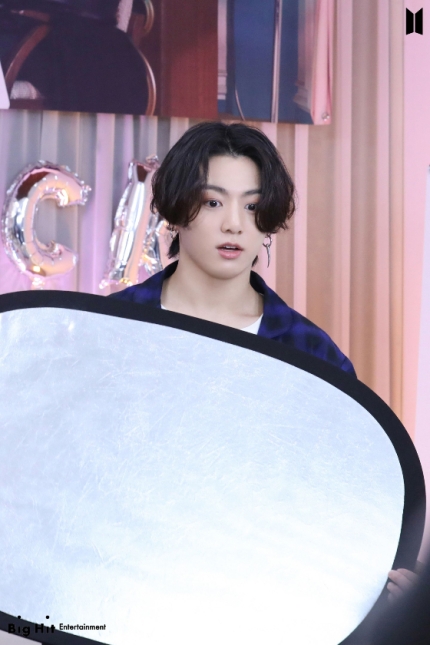 BTS Jungkook captivated those who saw his handsome look with his long bangs and perm hair style.
Besides, Jungkook looked at Suga's panel with curiosity and playful glances, which creates a cute puppy-like pose.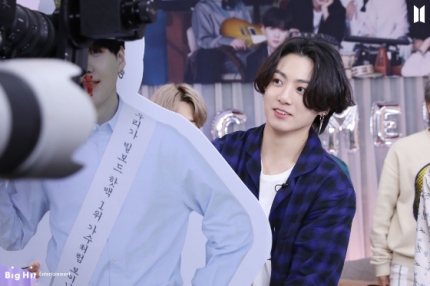 BTS Jungkook, who is holding a pizza on Suga's mouth in the panel, also boasted a cute and naughty-like personality.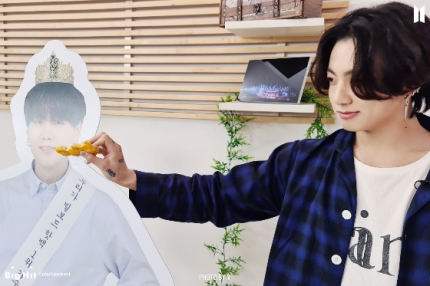 BTS Jungkook boasted his dazzling visual with a sharp line filling his small face and sharp chin line. In addition, he showed his dazzlingly bright visual and presented a neat charm. You could not take off your eyes from him even though he was wearing pajamas.
Fans say, "Is it so cute with a pizza butt?", "Our pure and neat baby," "Isn't it so cool even wearing pajamas?", "You're so cute ♥, "Do all the cute things alone," Besides, there were hot reactions such as "Jungkook, the tennis player" and "Love you, Tennis player."
You may also be interested in: BTS Jungkook – We'll continue making the best music