BTS Jin captivated fans around the world with his fantastic concept with a good-looking appearance.
Recently, BTS unveiled a preview video of 'MAP OF THE SOUL ON:E CONCEPT PHOTO BOOK.'
They released it through their official YouTube channel 'BANGTAN TV.'
So, in the published video, Jin appeared with slightly raised black hair. He is wearing a white shirt with frills and a light sky blue coat.
Also, Jin took the concept of the Little Prince. He perfectly expressed the concept of his self-composed song 'Moon.' In fact, he wrote the song thinking of ARMY (fandom). In the video, he looks at the air with pure eyes, holding a globe with the universe as the background.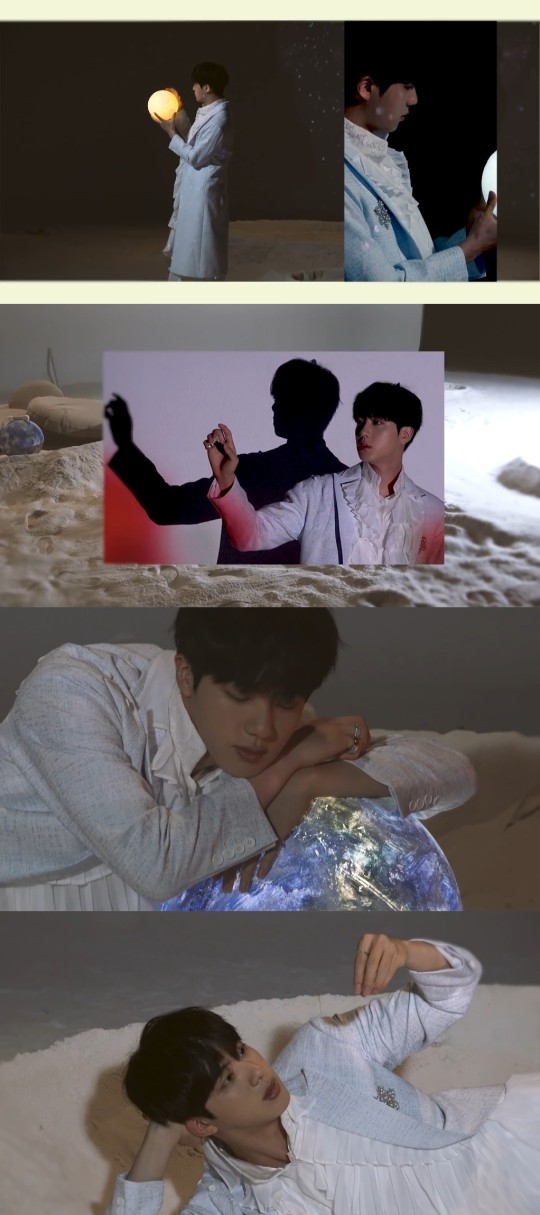 Jin gazed at the camera with a seductive look under the light of a red rose. Besides, he is creating a dreamy aura in harmony with the intense lighting and pure atmosphere. So, the bright, cheerful, but lonely guitar melody of 'Moon' in the background made the film's atmosphere even more mysterious.
In fact, overseas media Allkpop said, "Jin looked shockingly handsome in this concept video with the theme of The Little Prince. This preview made a lot of people fall in love with the cute and sexy Jin."
In short, the media admired BTS Jin's enchanting and alluring appearance.
In addition, BTS Jin's concept film video hit the charts in 15 countries less than seven hours after its release. It ranked 18th on YouTube's World Wide list. Also, it is the only BTS concept film video to be on that list. At its release, Jin again proved his strong popularity and presence. It is by receiving the most likes and comments on the YouTube platform.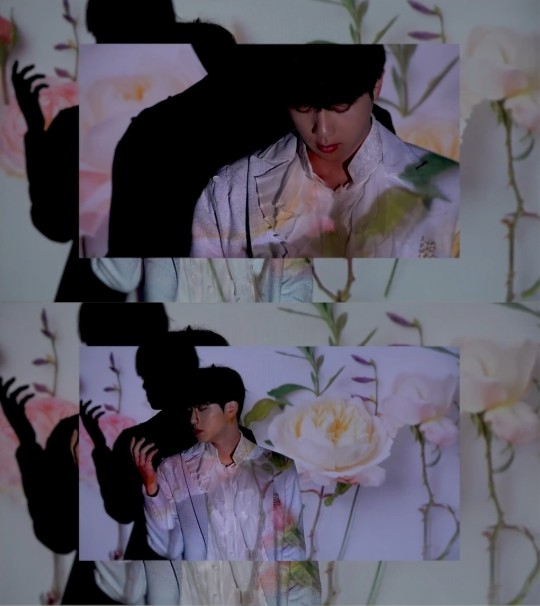 As a result, fans said, "Jin doesn't need flashy hair, makeup or colored contact lenses to look good. He's just perfect."
"Jin is a person I can't help but love."
"BTS Jin is so beautiful. So, I can't help but go blind."
"Jin is a heavenly realm."
"How did an angel come down to Earth?"
"Jin and the little prince, they get along so well."
"The little prince who loves the earth himself."
"I want to be tamed by Jin."
"I think I'm already accustomed to Jin."
"That video contains all of Jin's innocence and splendor."
"How can one person create such a diverse atmosphere?"
"It's too harsh for human beauty." and many more good responses.
▶[PREVIEW] BTS 'MAP OF THE SOUL ON:E CONCEPT PHOTO BOOK' Short Film #Jin, BANGTANTV
▶Moon, BANGTANTV
Read More About: BTS 'Butter' Conquering The Pop Market
BTS
,
BTS Army
,
bts jin
,
bts jin Moon
,
BTS Jin_Moon
,
BTS News
,
BTS songs
,
BTS today
,
bts trending
,
BTS UPDATES
,
BTS_JIN
,
BTSTREND
,
jin bts
,
jin kpop
,
Jin_Worldwide Hansome
,
kim seokjin
,
KPOP
,
Kpop 2021
,
Kpop artist
,
Kpop artists
,
Kpop idols
,
Kpop news
,
Kpop trending
,
KPop trending news
,
KPOP2021
,
KPOPIDA
,
KPOPNEWS
,
Trending
,
trending kpop
,
Trending Kpop news
,
trending kpop update
,
trending news
,
trending update kpop