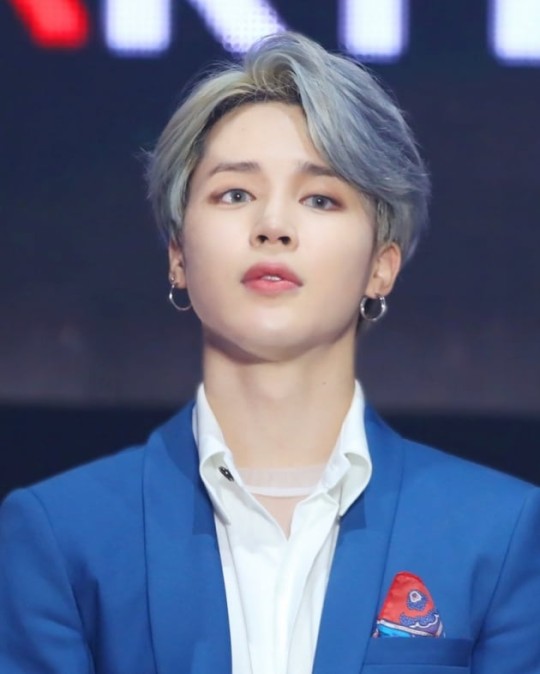 BTS Jimin's solo song 'Filter' became the first BTS solo song to top the Japanese iTunes Top Songs chart. It is setting a new record for number one in 115 countries worldwide.
Jimin's 'Filter' topped the Japanese iTunes chart on October 11. It is breaking the record for the most top-ranked songs in the world other than the title songs. Then, it remained at the top for a long time until (07:00) the morning of October 12 and 13.
It was the first BTS solo song to reach the top of the Japanese iTunes top song chart, raising BTS' status. Also, it became the only song to rank first on the Japanese iTunes top song chart among all the songs and solo songs in their fourth full-length album.
In addition, Jimin's solo songs are driving back frighteningly on the iTunes chart.
Jimin's first solo song, 'Lie,' topped the iTunes top song chart one after another. It topped the iTunes chart in Botswana on September 15, then Vietnam, Mexico, Guatemala, France, and Ecuador on October 10th.
The world's love song 'Serendipity' also topped in 43 countries worldwide on September 15. It includes Namibia, Vietnam, Guatemala, Peru, Ecuador, and France. Then, the 'Serendipity Full-length Version' topped iTunes in 50 countries. It includes Vietnam and France on October 4 and Ecuador on October 11.
'Friends,' written, composed, and produced by Jimin himself, also topped Namibia on September 16. Then, it topped iTunes Vietnam on October 9, and Ecuador on October 12. BTS Jimin's four solo songs took the top spot in iTunes Namibia, Vietnam, and Ecuador.
Amid numerous events and donations worldwide to celebrate Jimin's birthday, his solo songs are also drawing keen attention and continue to rise in popularity.
As of October 11, 'Filter' has exceeded 29 million streams on Spotify, and 'Intro: Serendipity is also set to surpass 97 million streams and reach 100 million views.
BTS Jimin's solo songs continued to be celebrated by fans on the record march. So, the hashtag 'FILTER RECORD MAKER' became a popular trend around the world.
Read More About: BTS Jimin Birthday Hashtags Topped The Twitter Worldwide Trends
agust d
,
best Kpop girl group
,
best kpop news site
,
best kpopstar
,
breaking news kpop
,
BT21
,
BTS
,
BTS Army
,
BTS BILLBOARD
,
bts butter
,
BTS fancam
,
BTS I'll Be Missing You
,
BTS J-Hope
,
bts jimin
,
bts Jungkook
,
BTS member
,
bts member Jimin
,
BTS member V
,
BTS Members
,
BTS News
,
BTS recent news
,
BTS routine
,
BTS solo songs
,
bts suga
,
BTS trending news
,
BTS UPDATES
,
BTS V
,
daily kpop news
,
Fandom
,
Filter
,
J-hope
,
JIMIN
,
Jin
,
JUNGKOOK
,
Korean celeb news
,
Korean singer
,
Korean singer songwriter
,
KPOP
,
Kpop album
,
Kpop beauty routine
,
Kpop boy group
,
KPOP BTS
,
kpop celebrity news
,
Kpop chart and news
,
Kpop colllaboration
,
KPOP comeback
,
Kpop current news
,
kpop daily news
,
Kpop fashion
,
Kpop girls group
,
Kpop idols
,
Kpop issues
,
Kpop latest news
,
Kpop music chart
,
Kpop news
,
Kpop news articles
,
Kpop news sites
,
kpop news update
,
Kpop recent news
,
Kpop skin care routine
,
Kpop skincare routine
,
KPop trending news
,
KPOPNEWS
,
permission to dance
,
RM
,
Run BTS
,
South Korean singer songwriter
,
SUGA
,
TAEHYUNG KIM
,
the best kpop girl group
,
the best kpop girl group of 2021
,
the best kpop group of 2021
,
the top kpop group
,
top kpop boy group
,
top kpop girl group
,
V
,
weverse magazine