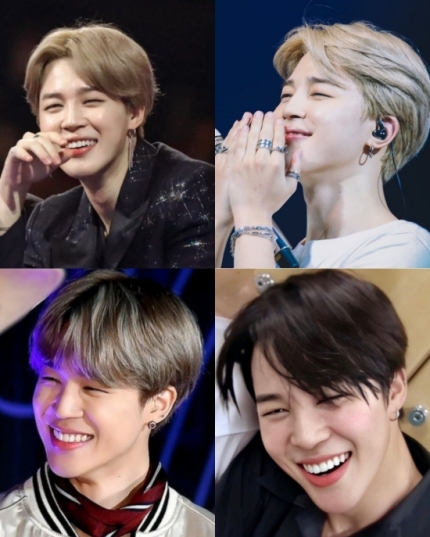 BTS Jimin ranked as the '#1 K-pop idol with the prettiest eye smile.'
BTS Jimin won a total of 12,447 votes in the 'Who is The Best Eye Smile Kpop Idol 2020?' (K-POP idol with the most beautiful eye smile). It took place on the global K-pop voting website 'KPOP VOTE,' which ended on March 31. He won first place.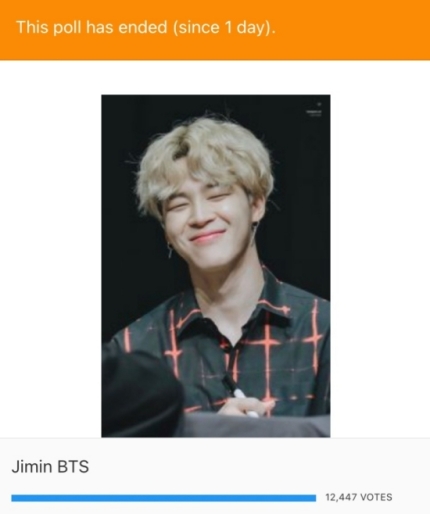 He is a charismatic figure on stage. Outside of the stage, he is a good person with a lovely smile and a friendly personality.
With BTS Jimin's clear, double eyelid eyes, Cosmopolitan Indonesia impression him as, 'Laugh, no matter what comes ahead.'
"Jimin's eye smile is a blessing to us. When you make an eye smile with a childlike face, which is one of his biggest charms, you make him an idol. Seeing such an appearance makes him feel happy unconsciously,' Cosmopolitan Indonesia said.
In addition, he took first place in the survey, 'Who is an idol with a charming eye smile?' conducted on the idol chart.
Earlier, Jimin showed his leadership skills and charm on their appearance on 'Run BTS!' on March 7th broadcast.
Read More About: Jimin of BTS Leave Comforting Words For Fans
BTS
,
BTS News
,
BTS today
,
BTS UPDATES
,
BTS_JIMIN
,
Group BTS
,
JIMIN
,
jimin bts
,
KPOP
,
Kpop 2021
,
Kpop artist
,
Kpop artists
,
KPOP BTS
,
Kpop idols
,
Kpop news
,
Kpop trending
,
KPop trending news
,
Kpop trending now
,
kpop trending update
,
Kpop_BTS
,
KPOP2021
,
Kpopall
,
KPOPIDA
,
KPOPNEWS
,
Kpopstars
,
Trending
,
trending 2021
,
trending kpop
,
Trending Kpop news
,
trending kpop update
,
trending news
,
trending update kpop