BTS Jimin captivated fans with his excellent basketball skills.
BTS released the video '[BANGTAN BOMB] BTS Plays Basketball-BTS' through the YouTube channel BANGTANTV on May 8.
The video showed the members spending their free time on the basketball court during their break in the backdrop of an outdoor basketball set during the filming of the "Dynamite" music video.
Jimin caught the eyes of fans with his unusual basketball skills and perfect posture. He has proved his excellent basketball skills by winning a long-range shooting match last year. In this video, Jimin showed off his perfect shooting posture.
[BANGTAN BOMB] BTS Basketball-BTS, BANGANTV (October 1, 2020)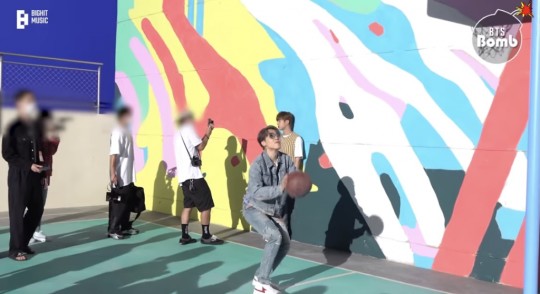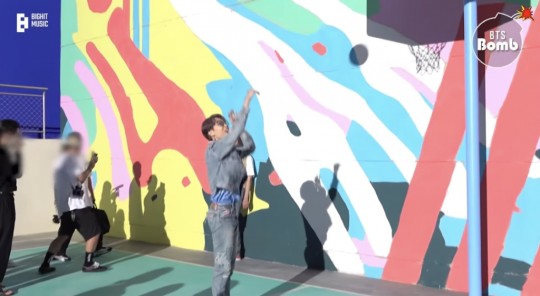 Even though Jimin was playing basketball lightly with the members, he showed a perfect posture. He has an accurate shooting posture and wrist snaps as if he learned it through a basketball textbook. RM, a BTS member who is watching him, expressed admiration, saying, "Jimin's form is just the standard."
Jimin showed off his natural athletic ability naturally and neatly in the layup shot movement. He jumps in front of the basketball ring, shooting the ball on the rim after dribbling.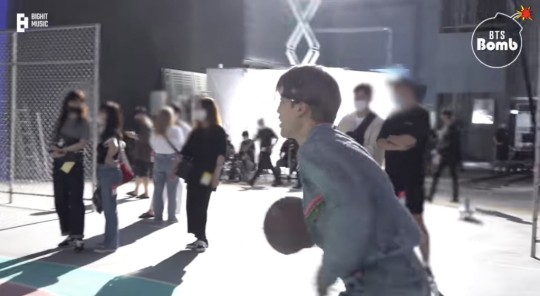 Jimin led the atmosphere of the scene pleasantly by turning the ball flexibly and quickly. As if he were copying Baekho Kang (Hanamichi Sakuragi in the original cartoon series), the main character in the famous Korean version of the basketball cartoon 'Slam Dunk.' He turns the ball 360 degrees around his body to develop his ball sense.
BTS is about to release a new single album 'Butter' on May 21st. They are now raising expectations for their new song by releasing all members' concept clip videos, including Jimin's object, a beverage.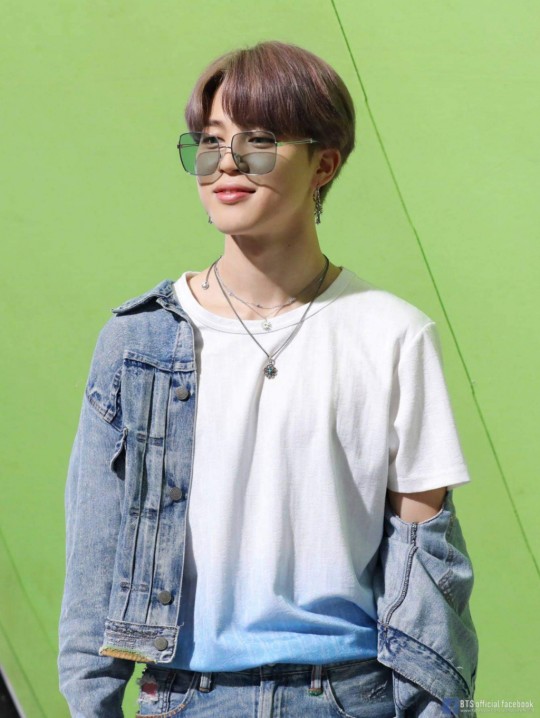 Read More About:
BTS V, A "Water Drinking Sculpture" Filming Video Released
BTS Jungkook, Mentioned On 'Hell's Kitchen' Twitter Post
BTS
,
BTS Army
,
bts jimin
,
BTS News
,
BTS today
,
bts trending
,
BTS UPDATES
,
BTS_JIMIN
,
BTSTREND
,
JIMIN
,
jimin bts
,
jimin campaign
,
Jimini
,
KPOP
,
Kpop 2021
,
Kpop artist
,
Kpop artists
,
Kpop idols
,
Kpop news
,
Kpop trend
,
Kpop trending
,
KPop trending news
,
Kpop trending now
,
kpop trending update
,
KPOP2021
,
Kpopall
,
KPOPIDA
,
KPOPNEWS
,
Kpopstars
,
park jimin bts
,
Trending
,
trending 2021
,
trending kpop
,
Trending Kpop news
,
trending kpop update
,
trending news
,
trending update kpop