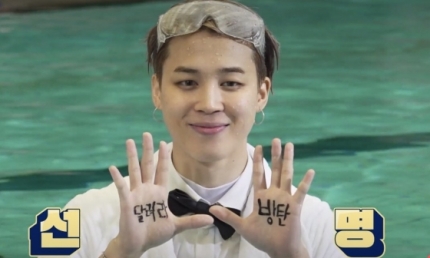 BTS Jimin captivated the fans with his 'total package charm'. He has the leadership, sexy visuals, and warm companionship in 'Run BTS'.
On the 7th, BTS' own entertainment program 'Run Bangtan' aired their 132nd episode. In the episode, a 77-minute discussion took place, dividing the members into moderators and debaters. This was to continue discussions following last week's episode.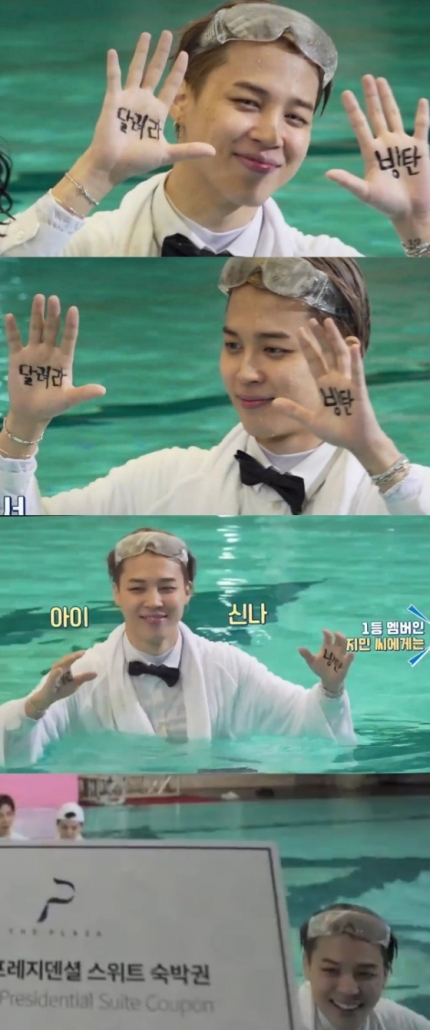 Jimin thrilled his fans with his fatal charm, enough to create the modifier 'wet Jimin' in the last broadcast. Jimin is hit with water from water guns in succession throughout the day.
Jimin became the moderator of the subject 'Eating/Not Eating the Rice in Sikhye.' He led an exciting discussion by inducing taboos to debaters as the strongest brain game player.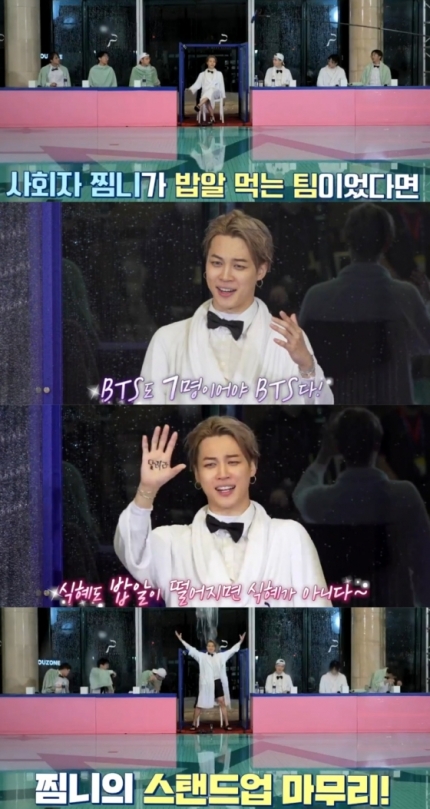 Each player was given 11-minutes to discuss. At the end of the discussion, Jimin said that "If you have a team of 'eating the grain of rice,' you must have 7 bulletproof members. The discussion ended by revealing Sik-Hye is not Sik-Hye when the grain runs out.
Jimin was the final winner after discussing various topics such as 'I wash my face first when showering or brushing my teeth', 'Eat/don't eat the kelp that goes into the ramen', 'The raisin hoarding team on bread, etc. Jimin took first place.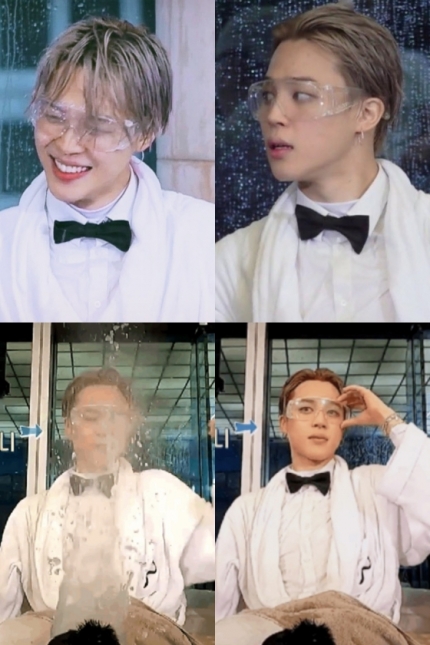 Jimin ended the broadcast by conveying his feelings, "It was fun to play new games with the members."
Jimin is receiving hot responses from his fans. "Jimin's proper name is 'wet Jimin," his fan responded. Also, 'Jimin's love for members is warm even during the game," and "Jimin showed his 9-year leadership as a moderator."