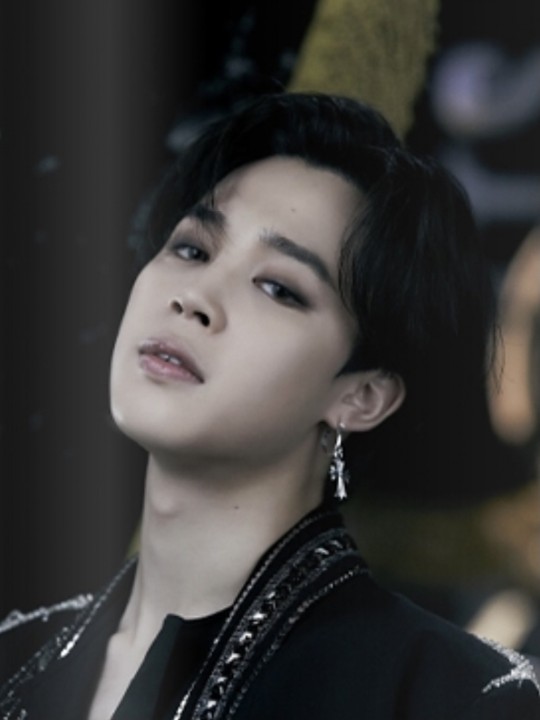 BTS Jimin solo song 'Filter' sets new records every day on Spotify, the world's largest music service platform.
'Filter' surpassed 147.41 million streaming on Spotify on April 30th. It took the shortest record for a Korean solo song and BTS solo songs.
At the time of its announcement in February last year, 'Filter' has kept the throne by successively holding the shortest and highest record for Korean solo songs. It broke the record of 10 million after the shortest streaming debut of Korean solo songs.
Until the present time, a year and two months later, 'Filter,' which is still the most popular solo song of K-pop, has ranked 1st in Korean solo songs and #1 in BTS solo songs on Spotify's '2020 K-Pop Sound Sources' chart for 6 consecutive days.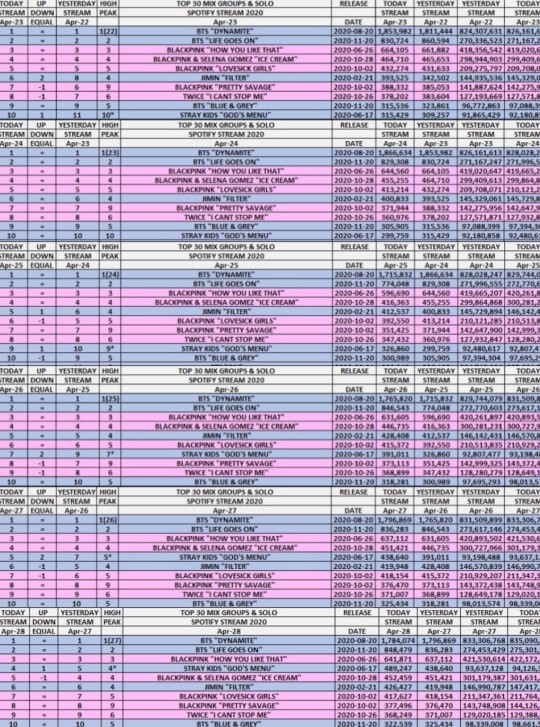 Overall, it ranked 6th on April 23rd and 24th, 5th on April 25th and 26th, 6th on April 27th, and 6th on April 28th. It also ranked 1st in Korean solo songs and 1st in all solo songs of BTS, in 3 categories. So, it showed a new record rising to the top rankings.
With amazing streaming of more than 400,000 times a day, 'Filter' ranked 8th overall on April 25th and 6th on April 30th on Spotify. Also, it ranked 1st overall on the 'Most Popular BTS Solo Songs' ranking on Spotify. It reveals his dignity as the 'King Of Music' in their group, BTS.
On the 27th of April, Jimin's solo songs, 'Filter' 'Lie,' and 'Serendipity,' occupies the ranking in Spotify. His songs set a record of 500 million streaming for the first time as a Korean solo singer. Jimin's achievements established his dignity as the 'K-pop Frontman.'
Jimin's group, BTS, is one of the nominees for Billboard Music Awards in 4 categories, which will take place on May 24th. The group is a nominee at 'Top Duo/Group,' 'Top Social Artist,' 'Top Selling Song,' and 'Top Song Sales Artist' categories. They are nominated for a total of four categories. So, the group is now raising the expectations of music fans worldwide.
Read More About:
BTS Jungkook Dominated Major Domestic Music Platforms
T-ARA Hyomin Posted Her Photo Wearing A Swimsuit
BTS
,
bts jimin
,
BTS News
,
BTS songs
,
BTS today
,
BTS UPDATES
,
BTS_JIMIN
,
Group BTS
,
JIMIN
,
jimin bts
,
KPOP
,
Kpop 2021
,
Kpop artist
,
Kpop artists
,
KPOP BTS
,
Kpop idols
,
Kpop news
,
Kpop trending
,
KPop trending news
,
Kpop trending now
,
KPOP2021
,
Kpopall
,
KPOPIDA
,
KPOPNEWS
,
Kpopstars
,
park jimin bts
,
Trending
,
trending 2021
,
trending kpop
,
Trending Kpop news
,
trending kpop update
,
trending news