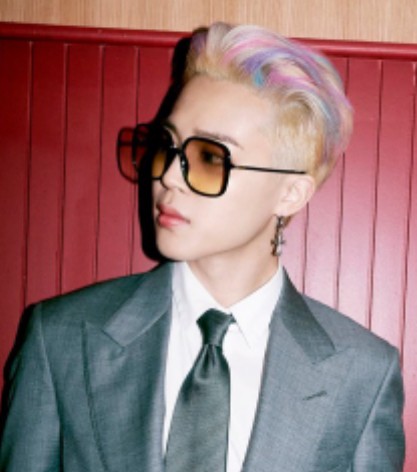 BTS Jimin's fandom will be the first fandom to run a TV advertisement celebrating the selection of the performers and their nomination for the American Billboard Music Awards.
Jimin's Chinese fandom, 'JIMINBAR CHINA,' along with 'JAMJAM,' post on social media, saying, "We celebrate the first performance of BTS's Billboard Music Awards nomination, and the new single 'BUTTER.' Jimin's advertisement will take place on MNET, where the Billboard Music Awards will be exclusively broadcast in Korea." So, BTS Jimin's advertisement will air on MNET from 9 am on May 24th (Korea time).
Another fandom, 'allforjimin Korea,' carries out an advertisement at a bus stop near the HYBE building in Yongsan, Seoul. This is to celebrate the eighth anniversary of Jimin's debut and to celebrate his comeback. They conducted the advertisement in areas with a large floating population, attracting attention for its outstanding advertising effect.
BTS Jimin's fans are showing off the nation's best fandom economy and supporters. They supported Jimin on his birthday, Oct. 13, last year. Fans show their support for Jimin even on his debut anniversary, concerts, comeback dates, and Grammy Awards. In fact, Jimin ranked No. 1 in Mnet's 'Another Class Fans' Best 7.'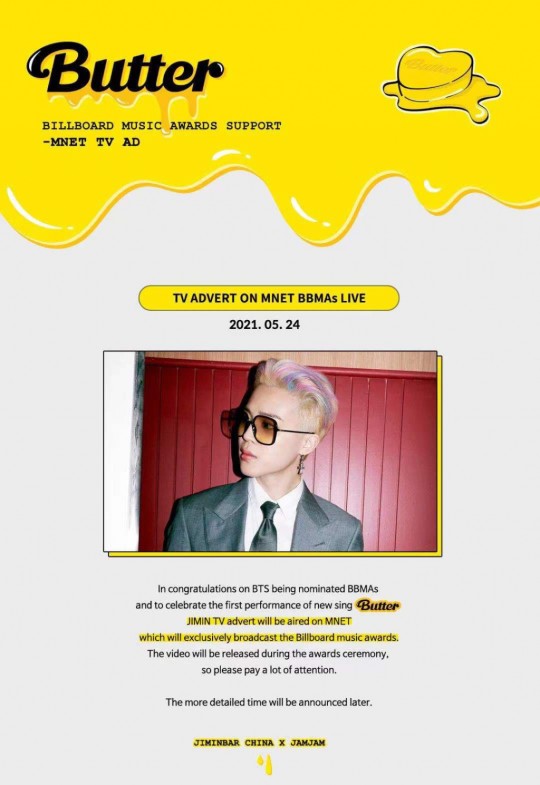 Fans have been cheering for Jimin with all-time scale support, including a Grammy Awards advertisement on Mnet in March this year and a solo talk show on KBS 2TV, 'Let's BTS.'
In fact, Jimin always conveyed his sincerity to fans who supported him. This shows a good example of an exemplary singer and fandom. It creates a positive synergy with the fandom.
Read More About: BTS Jimin 'Friends' Surpassed 100 Million Streams On Spotify
BTS
,
bts jimin
,
bts jimin 2021
,
bts trending
,
BTS_JIMIN
,
BTSTREND
,
JIMIN
,
jimin bts
,
Jimini
,
Jiminie
,
KPOP
,
Kpop 2021
,
Kpop artist
,
Kpop artists
,
Kpop idols
,
Kpop news
,
Kpop trend
,
Kpop trending
,
KPop trending news
,
Kpop trending now
,
KPOP2021
,
Kpopall
,
KPOPIDA
,
KPOPNEWS
,
Park Jimin
,
park jimin bts
,
trending kpop
,
trending kpop update