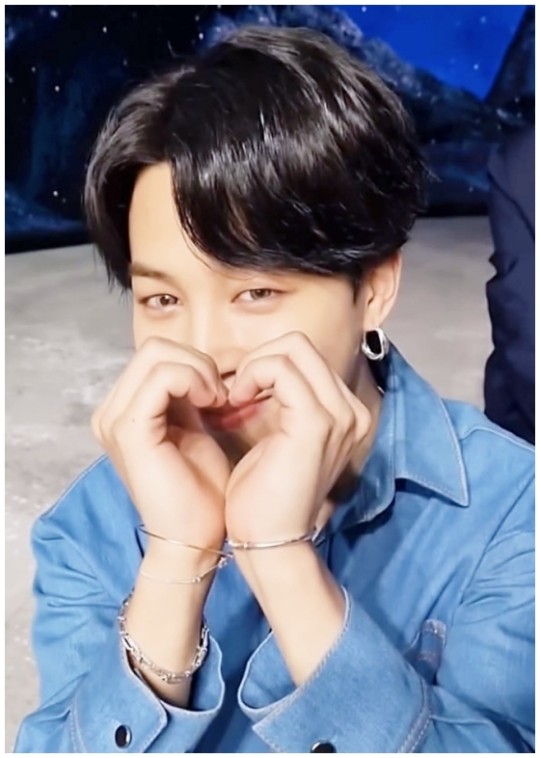 Fans' donations to celebrate the 8th anniversary of Jimin's debut are still continuing.
Recently, Jimin's Chinese fandom, 'Serendipity_CN,' said through social media, "Jimin's 8th anniversary of debut, we donated 555 lunch sets to the Chinese Social Welfare Foundation."
They said, "The 'free meal project' in China is being carried out to improve children's eating health and eating environment."
Fans continued, "This project aims to provide children with healthy nutrition through free meals."
The fan club added, "We donated lunch in Jimin's name with the hope that all children can grow up healthy."
'Serendipity_CN' has been supporting Jimin with steady donations and support.
They are carrying out the 'Park Jimin Sharing Library,' which helps students living in poor and remote areas to see quality books. Also, the 'Park Jimin Music Class' project helps students who do not have proper music and art education. They even launched the 'SINA' (Serendipity JM Resource Blog), a public interest foundation.

In addition, 'Serendipity_CN' together with 'UNICEF' helped children victims of sexual violence. They distributed prevention manuals to at least 101 children to attend child sexual abuse prevention classes. Then, they donated money under the name of 'BTS Park Jimin' and proceeded with the 'protect children in the springtime' project.
'Serendipity_CN' donated 1013 seedlings to the northwestern region of China under 'Jimin's name' in celebration of Jimin's 27th birthday last year.
Following BTS Jimin's good deeds, Jimin's fan club carried out various sharing and good deeds. It includes sharing lunch boxes, delivering school supplies and donations, and adopting endangered rhinos and tigers.
Their donation to celebrate the 8th anniversary of Jimin's debut seems to attract the attention of netizens.
Read More About: BTS x Ed Sheeran Collaboration For An Upcoming Song
2021 kpop news
,
2021 kpop updates
,
BTS
,
BTS Army
,
bts jimin
,
bts jimin 2021
,
BTS News
,
BTS songs
,
BTS today
,
bts trending
,
BTS UPDATES
,
BTS_JIMIN
,
BTSTREND
,
Group BTS
,
JIMIN
,
jimin bts
,
jimin campaign
,
KPOP
,
Kpop 2021
,
Kpop artist
,
Kpop artists
,
KPOP BTS
,
Kpop idols
,
Kpop news
,
Kpop trend
,
Kpop trending
,
KPop trending news
,
Kpop trending now
,
Kpop_BTS
,
KPOP2021
,
Kpopall
,
KPOPIDA
,
KPOPNEWS
,
park jimin bts
,
trending kpop
,
Trending Kpop news
,
trending kpop update
,
trending update kpop