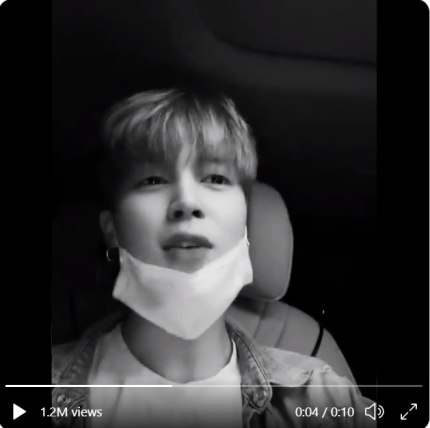 BTS Jimin boasted his beautiful tone.
On the 28th, Jimin posted a short video on BTS' official SNS along with the caption, "1.Dynamite #JIMIN #Jjimnjin".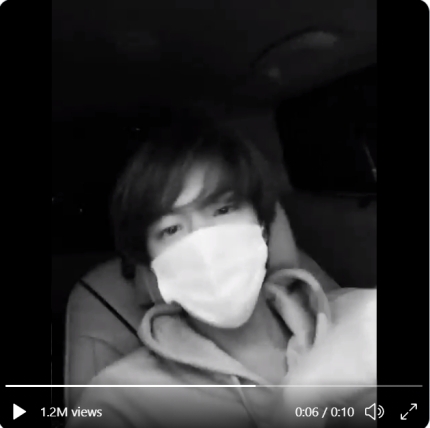 In the released video, Jimin is singing a song in the car with BTS Jin. Jimin and Jin attracted attention by showing off their perfect singing skills even without accompaniment.
Following that, Jimin sang Blue & Gray, Moon, Moment, Filter, and Life Goes On with Jin. Their beautiful tone caught the eye of the viewers.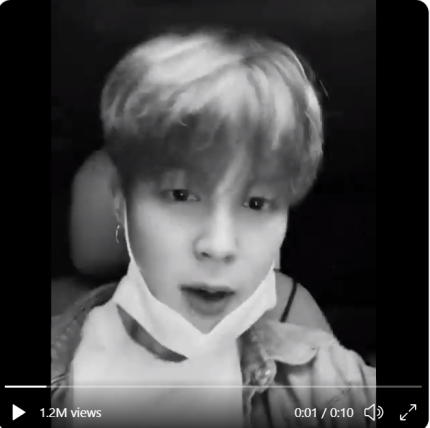 Finally, Jimin posted a video of singing the last song with the words "7. Arriving at the bottle house #JIMIN #Jjimnjin".
Netizens who saw the video responded such as:
"Wow, it's really good"
"It's so lovely"
"It's perfect from tone to harmony"
"I love you"
Meanwhile, On March 31st, BTS presents the behind-the-scenes video of their 7th Anniversary Festival 2020 'BTS.' They uploaded it on their official YouTube channel 'Bangtan TV,' entitled, "What is Jimin's playlist?!"
In the video, Jimin showed curiosity about helium gas. He used inert gas, which is harmless to the human body, while decorating the interior with balloons for the 'BTS' online last year. He inhaled the remaining helium gas, got up from his seat, and made a laugh as he spoke in a comical voice.
Jimin wanted to become a hip-hop warrior. He made the scene into a sea of ​​laughter by singing a rap song with a baby-like voice along with his overflowing gestures.
It's a short video of less than 2 minutes, Jimin's voice and charm gave a big smile on the viewers. He received various reactions from fans such as,
"Helium gas is also a useless and unique sound."
"He's among the atmosphere maker."
"He has the sexy charisma in fake love fancams, but he's cute with helium gas vocals.
Some fans also responded, such as, "falling down."
Read More About: BTS Jimin Proved His Heart-Pounding Moves On 'Run! BTS'
BTS
,
bts jimin
,
BTS News
,
BTS today
,
bts trending
,
bts update
,
BTS UPDATES
,
BTS_JIMIN
,
BTSTREND
,
Group BTS
,
jin bts
,
Kpop artist
,
Kpop artists
,
KPOP BTS
,
Kpop idols
,
Kpop news
,
kpop news update
,
Kpop trending
,
KPop trending news
,
Kpop_BTS
,
KPOP2021
,
KPOPIDA
,
KPOPNEWS
,
Kpopstars
,
Trending
,
Trending Kpop news
,
trending kpop update