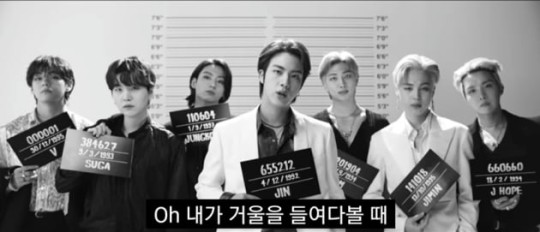 "I've been under the illusion for a while. Are we not the prettiest race in the world?" A short review of the group BTS, which has returned with the new song 'Butter,' is gaining attention.
On May 21st, BTS held a global press conference to commemorate the release of their new digital single 'Butter.' It took place at the Olympic Hall inside the Olympic Park in Bangi-dong, Songpa-gu, Seoul, South Korea, and released the new song.
'Butter,' released around the world at 1 pm on this day, is an addictive dance-pop genre song. It is the 2021 version of BTS's exciting and cheerful Summer Song. It features a captivating bassline and a refreshing synth sound from the beginning.
'Butter' is the second English song of BTS, following the digital single 'Dynamite' that became a hit worldwide after its release in August last year. Their new song 'Butter' contains BTS's cute confession that 'I will melt you softly like butter and capture you.'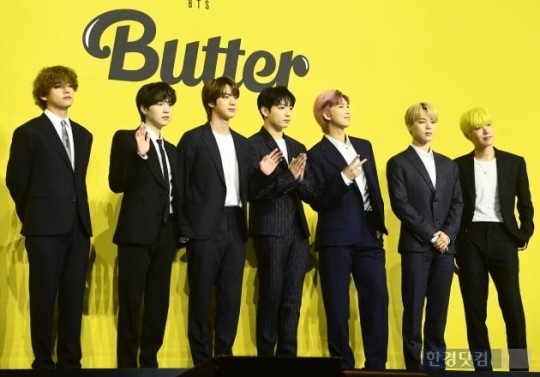 Netizens talk about BTS who returned with 'Butter,' saying,
"Seven young men like jewels in our country"
"I am melted by the cuteness their bodies are expressing"
"It looks like BTS has gathered the seven prettiest people in our country"
"Goosebumps from the beginning of the scene."
"V's perm hair is as cute as poodle"
Many fans showed their hot reactions.
Read More About: BTS 'Butter' Ranked 1st In All Genres On 93 iTunes Charts
2021 kpop news
,
2021 kpop updates
,
BTS
,
BTS Army
,
bts butter
,
BTS News
,
BTS songs
,
BTS today
,
BTS UPDATES
,
bts_butter
,
BTSTREND
,
butter
,
Group BTS
,
KPOP
,
Kpop 2021
,
Kpop artist
,
Kpop artists
,
KPOP BTS
,
Kpop idols
,
Kpop news
,
Kpop trend
,
Kpop trending
,
KPop trending news
,
Kpop trending now
,
Kpop_BTS
,
KPOP2021
,
Kpopall
,
KPOPIDA
,
KPOPNEWS
,
trending kpop
,
Trending Kpop news
,
trending kpop update
,
trending update kpop