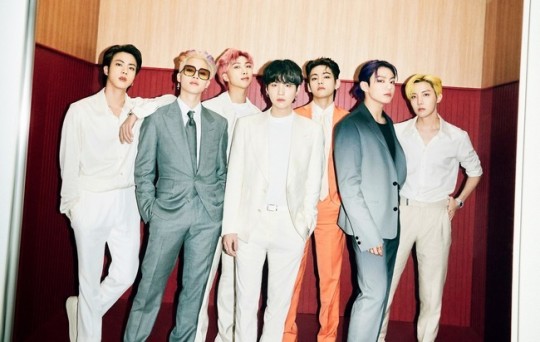 BTS 'Butter' took first place in all genres of iTunes 93 charts.
BTS 'Butter,' released at 1 pm on May 21, ranked first in all genres in 93 charts in 97 countries. While the instrumental version ranked in 84 charts.
Particularly, on the US iTunes chart, which has the largest market, 'Butter' topped the list. Then, the instrumental version ranked second, which is surprising.
According to the global music consulting group Reels Corporation, BTS 'Butter' will enter No. 1 on the Billboard HOT 100. Taeon Yoo, the general director of the Korean branch, said through a global music conference call, "The number of downloads already counted through Pre-Order is enough to enter the number 1 digital song sales chart, the largest digital music download chart in the United States."
"The number of downloads of 'Butter' is high on iTunes, which is currently 3rd in the US. Also, US radio's total number of radio plays as of 8 pm (Korean time) is 349 times. It is more than 1.5 times apart from the number of songs expected to compete first and second," Director Taeon Yoo added.
In addition, Reels Corporation predicts that 'Butter' will take the first place in the HOT 100, and Olivia Rodrigo's 'SOUR' will top the Album 200.
Read More About: BTS Showed Off Their Charm At The 'Butter' Press Conference
BTS
,
BTS Army
,
BTS News
,
BTS songs
,
BTS today
,
bts trending
,
BTS UPDATES
,
bts_butter
,
BTSTREND
,
Group BTS
,
KPOP
,
Kpop 2021
,
Kpop artist
,
Kpop artists
,
KPOP BTS
,
Kpop idols
,
Kpop news
,
Kpop trend
,
Kpop trending
,
KPop trending news
,
Kpop trending now
,
kpop trending update
,
Kpop_BTS
,
KPOP2021
,
KPOPIDA
,
KPOPNEWS
,
Trending
,
trending 2021
,
trending kpop
,
Trending Kpop news
,
trending kpop update
,
trending news
,
trending update kpop