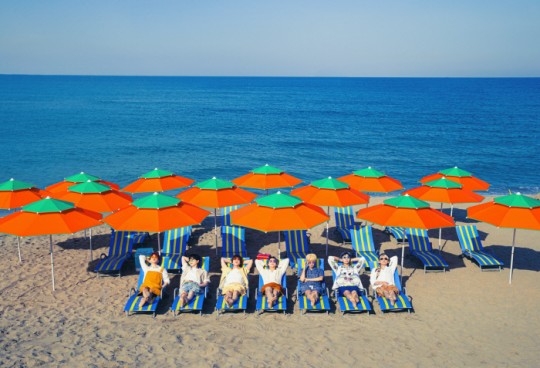 Kpop group BTS ended its streak at number 1 on the Billboard chart. 'Butter' set the record for being the longest-running song of the year on the Billboard main chart last week.
Billboard announced on August 9th that 'Butter' ranked 4th on the 'Hot 100,' the main chart. With this, the song finished the record for 7 consecutive weeks and 9 weeks in total. The new song on the top spot replacing 'Butter' is 'Stay,' by The Kid Laroi and Justin Bieber. Last week, 'Stay' was in 4th place.
'Butter' still showed high sales volume, but fell behind other songs in the number of radio broadcasts and streaming figures. US Billboard determined the Hot 100 ranking by reflecting the number of music downloads, streaming figures, and radio broadcasts.
Although it sold 79,200 for the first time in 10 weeks, it ranked 20th with 3,16,000 radio broadcasts. Butter sold 112,900 last week.
So far, Kpop group BTS has topped the Hot 100 chart for a total of 15 times. It includes the songs, 'Dynamite' 3 times, 'Savage Love' remix 1 time, 'Life Goes On' 1 time, 'Permission To Dance' 1 time, and 'Butter' 9 times, for a total of 15 times.
In addition to setting the record for the longest 1st place this year with 'Butter,' BTS also wrote the record of 'Baton Touch,' between 'Butter' and 'Permission to Dance.'
This is the power of a loyal fandom. BTS' fans made 'Permission to Dance' number one on the charts and then strategically 'drives' 'Butter' again, making BTS a winner on the US Billboard.
Then, on the 'Global 200' chart, which combines all the world's digital music sales, 'Permission to Dance' ranked 8th. Also, 'Permission to Dance' and 'Butter' ranked 4th and 6th respectively on the 'Global' chart calculated all over the world except the United States.
Read More About: LINE FRIENDS Join Hands With The Entertainment Industry
billboard
,
BILLBOARD CHART BTS
,
Billboard hot 100
,
Billboard_BTS
,
BTS
,
BTS Army
,
BTS BILLBOARD
,
BTS Billboard 200
,
BTS BILLBOARD CHART
,
bts butter
,
BTS News
,
BTS news updates
,
BTS Permission To Dance
,
BTS recent news
,
BTS songs
,
BTS today
,
bts trending
,
BTS UPDATES
,
BTSTREND
,
Group BTS
,
KPOP
,
Kpop artist
,
Kpop artists
,
KPOP BTS
,
Kpop news
,
Kpop trending
,
KPop trending news
,
Kpop_BTS
,
KPOP2021
,
KPOPIDA
,
KPOPNEWS
,
permission to dance
,
Trending
,
trending 2021
,
trending kpop
,
Trending Kpop news
,
trending kpop update
,
trending news
,
trending update kpop
,
US Billboard