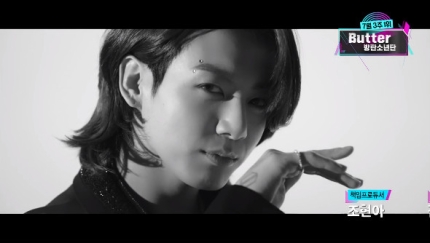 On 'Music Bank,' BTS won first place in the third week of July with 'Butter.'
On KBS 2TV's 'Music Bank' broadcast on July 16th, BTS' 'Butter' and AESPA's 'Next Level' were the nominees in the first place. As a result, BTS took first place in the third week of July. However, BTS did not appear on the broadcast that day.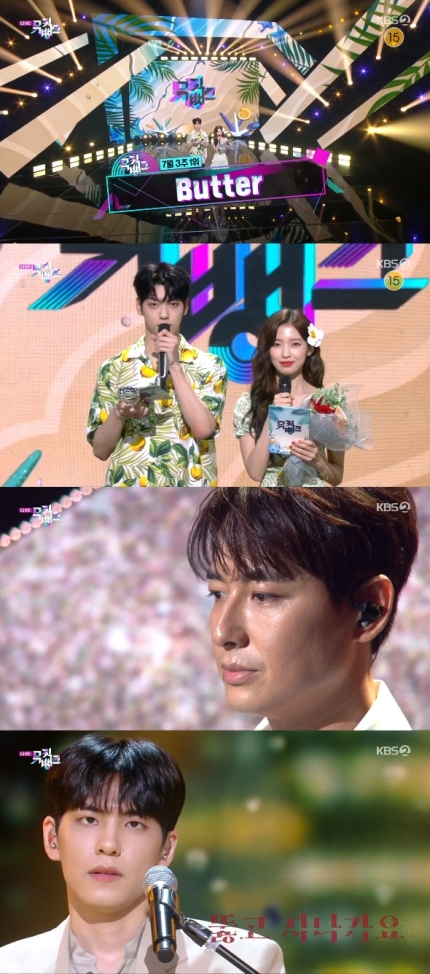 BTS 'Butter,' which took first place, is a dance-pop genre featuring a bass line and a refreshing synth sound. Particularly, it recently proved its power by taking the top spot on the Billboard chart for seven consecutive weeks on the 'Hot 100.'
Then, AESPA's 'Next Level,' which was a nominee for 1st place along with BTS, showed their firepower as next-generation idols. They took first place on the Gaon streaming chart after the release of the song.
Also, on the broadcast that day, Jihoon Lee made a comeback with his first new song project, 'Timeless' for his 25th debut anniversary. He showed his unchanging skills and talent. 'Timeless' is a song with a meaning that does not change even with the passage of time.
DAY6 (Even of Day)'s 'Right Through Me' is a song that melts the feel of a Korean ballad in the 90s East Coast hip-hop rhythm and jazz-style chord development. Members Young K and Wonpil participated in the song work.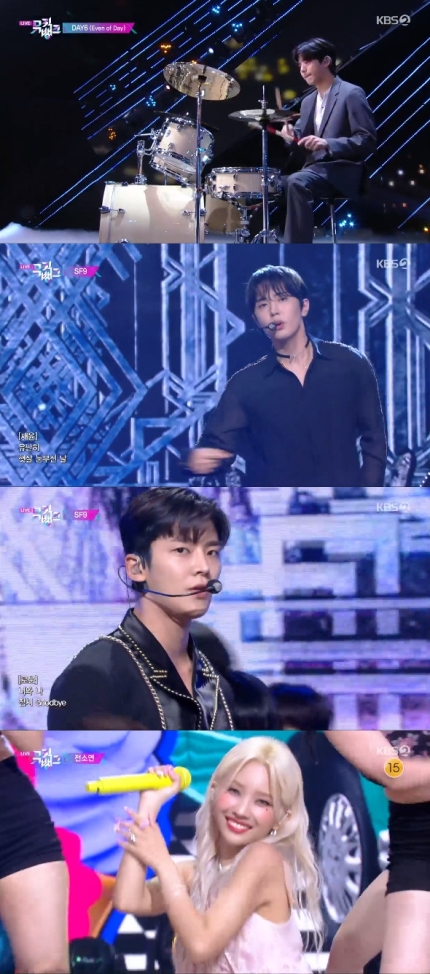 Next, SF9 showed extraordinary physicality through 'Tear Drop.'
'Tear Drop' is a dance track with a minimal arrangement and a unique bass sound. Particularly, the dreamy sound and splendid dance added to the sexy aura of the members.
Also, Soyeon Jeon of the group (G)I-DLE performed 'BEAM BEAM.'
'BEAM BEAM' is a rock and hip-hop genre song that expresses the sun's rays. Soyeon Jeon participated in writing and composing the song herself, conveying coolness to the listeners.
On this day's broadcast includes BDC, BXK, DAY6 (Even of Day), DONGKIZ, DRIPPIN, KINGDOM, NIA, OMEGA X, SF9, Haru Kang, Jongup, 415, Mirae Shin, Outlet, Jihoon Lee, Soyeon Jeon, Pink Fantasy, Hyungdon and Daejun.
Read More About: BTS Jimin Caused A Sell Out Crisis Once Again!
2021 kpop
,
2021 kpop news
,
2021 kpop news updates
,
2021 kpop updates
,
2021 updates on kpop
,
BTS
,
BTS Army
,
bts butter
,
BTS News
,
BTS songs
,
BTS today
,
bts trending
,
BTS UPDATES
,
bts_butter
,
BTSTREND
,
butter
,
Group BTS
,
KPOP
,
Kpop 2021
,
Kpop artist
,
Kpop artists
,
KPOP BTS
,
Kpop idols
,
Kpop news
,
Kpop trend
,
Kpop trending
,
KPop trending news
,
Kpop trending now
,
Kpop_BTS
,
KPOP2021
,
Kpopall
,
KPOPIDA
,
KPOPNEWS
,
music bank
,
single CD butter
,
Trending
,
trending 2021
,
trending kpop
,
Trending Kpop news
,
trending kpop update
,
trending news
,
trending update kpop