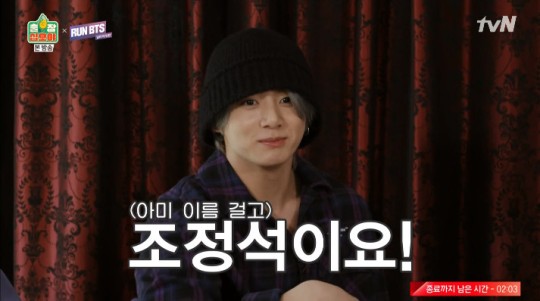 On the tvN entertainment program 'Fifteen Nights on a Business Trip,' broadcast on the 7th of May, they collaborated with BTS's own program, 'Run BTS.'
From the start, J-Hope said, "I know you too well." Production Director Youngseok Na said, "You did the 'U Quiz' with Jaeseok Yoo and a talk show with Dongyeop Shin. I prepared games that I used to play when I was having a hard time." He said, raising tension.
Production Director Youngseok Na said, "We're on a five-minute show." Then RM said, "Where is five minutes?" and showed his initial intention, expressing admiration to Youngseok Na.
Later on, after the meat appeared, BTS V expressed his confidence in the character quiz. He said, "Are we doing a character quiz? When I saw it on TV, I got all the answers right."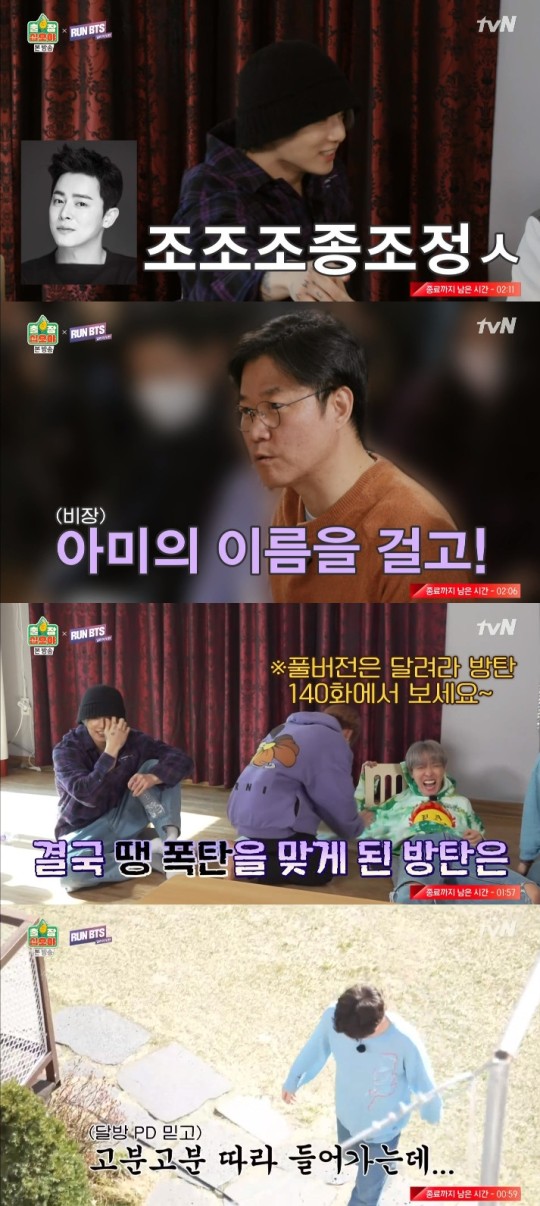 However, BTS failed the quiz one after another and was hit by a bomb. Jungkook stuttered when he saw Jungsuk Jo's face and spoke vaguely. Production Director Youngseok Na asked, "What did you say in the name of ARMY (fan club)?" Jungkook calmly replied, "It's Jungsuk Jo," which embarrassed Youngseok Na.
In the end, BTS failed to acquire meat and only gained rice and kimchi. They expressed regret, saying, "I wish I had pork belly." Jin then dropped the rice, but quickly picked it up. He put it in a bowl to make people laugh.
BTS then ran down the accommodation with a confused look on their faces. They are searching in each other's bodies to find something, raising questions.
The full version of the collaboration between 'Fifteen Nights On a Business Trip' and 'Run BTS' will be available to watch on the YouTube channel "Channel Fifteen Night."
Read More About: BTS J-Hope Attended His Sister's Wedding
BTS
,
BTS J-Hope
,
bts Jungkook
,
BTS News
,
BTS today
,
BTS UPDATES
,
BTS V
,
BTS_RM
,
BTSTREND
,
Group BTS
,
jin bts
,
KPOP
,
Kpop 2021
,
Kpop artist
,
Kpop artists
,
KPOP BTS
,
Kpop idols
,
Kpop news
,
Kpop trending
,
KPop trending news
,
Kpop trending now
,
Kpop_BTS
,
KPOP2021
,
Kpopall
,
KPOPIDA
,
KPOPNEWS
,
Kpopstars
,
trending kpop
,
Trending Kpop news
,
trending kpop update
,
trending news
,
trending update kpop