BTS topped the Oricon charts with their new Japanese song 'Film out.'
According to Oricon's latest chart in Japan, on April 3rd, 'Film Out' recorded 23,344 downloads. It ranked first in the Daily Digital Singles Ranking.
'Film Out' is a song from the BTS Japanese album 'BTS, THE BEST,' scheduled to release in June. In fact, it was pre-released on April 2nd. This is a ballad genre song with sad lyrics for loved ones. Member Jungkook participated in the composition and completed it in harmony with the Japanese rock band Back Number.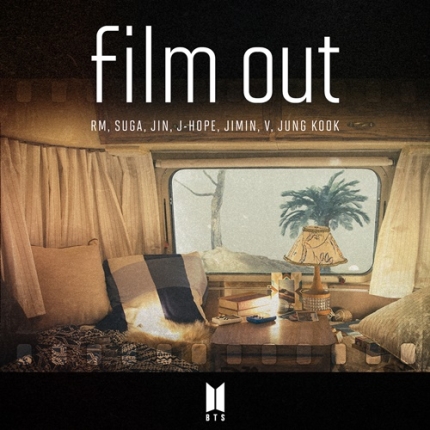 'Film Out' contains the new charm of BTS and is gaining hot popularity in Japan and around the world after its release. On April 3rd, it swept the top spot in the iTunes Top Song charts in 97 countries worldwide. Also, it reached No. 1 in major Japanese music sources such as Line Music, AWA, and Mora.
As the song releases in different sound source, the music video of 'Film Out' was also released through their official YouTube channel. It recorded a total of 29.3 million views in just 24 hours. This is the most viewed music video within 24 hours in the history of an original Japanese song by BTS. In the music video, BTS added the song's charm by showing blank and lonely gazes expressesing the longing for someone.
Meanwhile, 'BTS, THE BEST' contains 23 songs, including 'Film Out' and the digital single 'Dynamite.' The songs are expected to cause a sensation worldwide. Also, BTS' singles and album songs were released in Japan for 4 years from 2017.
Read More: BTS V no.1 Korean artist in Japan