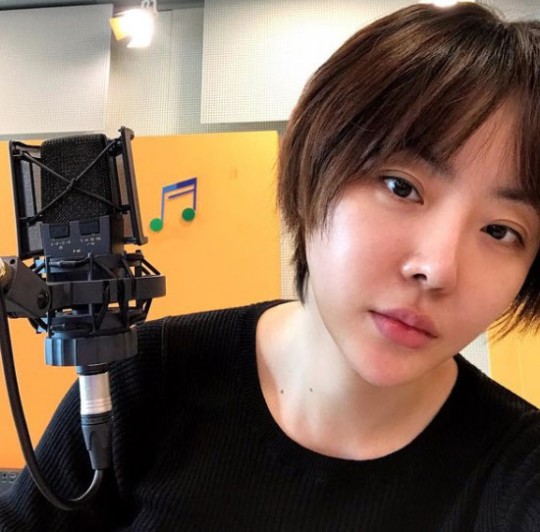 Group Brown Eyed Girls member Narsha boasted a pure image with a bare face.
On the 20th, she posted a bare faced picture on her Instagram.
In the photo released, she is practicing and singing songs. Particularly, Narsha, who revealed her face without any makeup, catches the eye of the netizens with her sharp V-line chin.
Also, she always expresses a charismatic charm, which creates a pure atmosphere with her face without makeup. It really attracts the attention of whoever saw her post.
Meanwhile, Brown Eyed Girls member Narsha is appearing in the play 'Special Liar' in Baekam Art Hall, Gangnam-gu, Seoul.
Read More About:
Apink Chorong Park And The School Violence Issue
Berry Good Johyun Showed Off Her Elegant Visual
2021 kpop news
,
2021 kpop news updates
,
2021 kpop updates
,
Brown eyed girls
,
brown eyed girls_narsha
,
KPOP
,
Kpop 2021
,
Kpop artist
,
Kpop artists
,
Kpop news
,
Kpop trend
,
Kpop trending
,
KPop trending news
,
Kpop trending now
,
kpop trending update
,
KPOP2021
,
Kpopall
,
KPOPIDA
,
KPOPNEWS
,
narsha
,
narsha instagram
,
Trending
,
trending 2021
,
trending kpop
,
Trending Kpop news
,
trending kpop update
,
trending news
,
trending update kpop
,
trending updte