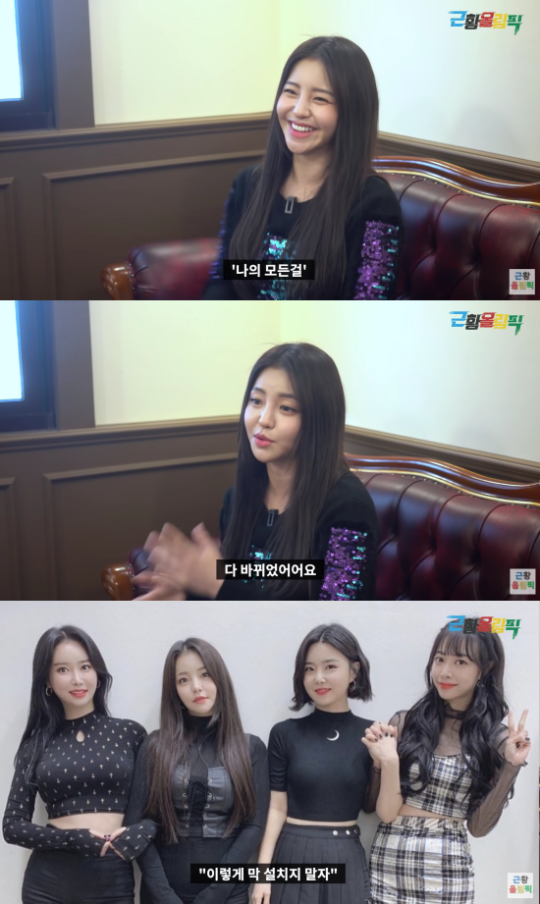 Brave Girls member Yujeong revealed her feelings about 'Rolin,' which becomes a hit after 4 years of release.
YouTube channel 'Recent Olympics' released an interview video with Brave Girls member Yujeong on the 8th. Yujeong confessed her feelings about the reverse run of 'Rolin' released four years ago.
Yujeong said, "I thought it would be a topic and disappear, but I don't believe everything from the chart-in."
"Our concept was epoch-making, and the CEO said it would be great for us. It came out nicely, but I felt a little ahead," she recalled. "I thought about organizing the team just before the 'Rolin' reverse run. On the 23rd of last month, we said, 'we can't do it anymore. "I was going to talk to the CEO because each of them was having a hard time living," she added. "In fact, Yuna and I took off my luggage at the dorm. Now it was almost over."
"I knew how valuable and grateful this interest was," she said. "Because we are all in our 30s, we really got a job and asked if we should make money and live our lives. In work, everything suddenly changed."
"Because there are so many people who give us strength, and many people look forward to it," she said. "Our sense of responsibility grows."
Meanwhile, Brave Girls is enjoying an unexpected heyday after four years with 'Rolin,' released in 2017. As their past stage was re-examined, it became the topic every day. But ranking first on major music charts today.
Read More News: Jessi Confessed That She Had Breast Surgery