YouTube consolation performance video has been trending recently, making Brave Girls 'Rolin' ranked first place in the real-time music chart.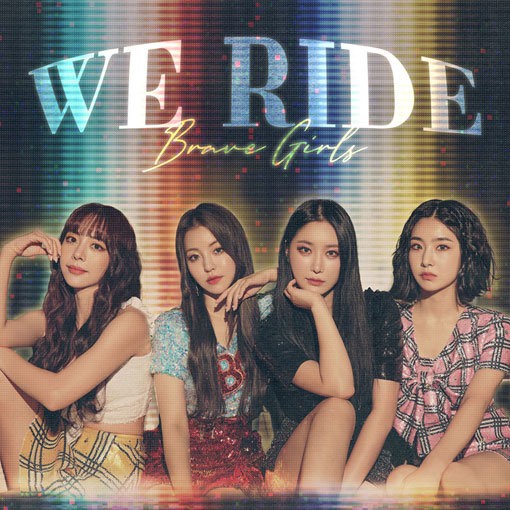 'Is Brave Girls the second EXID?'
Girl group Brave Girls appeared again on stage after 10 years since their debut. Brave Brothers, a composer and producer, who is also called the 'Hit Song Maker', became the main character of 'Reverse Driving Myth' with the song 'Rollin'. 'Rollin' was released four years ago by Brave Girls, which debuted in 2011. In 2015, the group EXID rose again on the music chart with their previous year's song 'Up and Down', resembling the trajectory of their steps towards stardom.
As of March 3rd, 'Rolin' has risen to the top in various online music charts and YouTube. It ranked 8th on the daily chart '24Hits' of Melon, the nation's largest music source, and ranked first in the real-time and daily charts of Genie and Bugs.
'Rolin' is the title track of the fourth mini-album released by Brave Girls in March 2017, and features a light and refreshing sound of EDM (Electronic Dance Music), incorporating a tropical atmosphere. At that time of release, it was evaluated as 'addictive', but it did not gain much attention due to the low group's awareness. The group itself had to go through frequent member changes and long discussions to achieve their goals.
However, recently, a video showing their live consolation performance on a military base has become popular on YouTube and various social networks. The video shows the roaring shouts of soldiers watching the Brave Girls' choreography and vocals. The video edited by collecting witty comments based on 'Rolin' is also adding strength to the group's image.
For this reason, the members of Brave Girls directly commented on YouTube, saying thank you to their fans and supporters. In 2017, the album image of their sexy concept was changed to a refreshing appearance at the request of their fans, "Please replace it." Thanks to this, Brave Girls have been receiving recognition on various music broadcasts.
Read More About:
Brave Girls 'Rolin' Ranked #1 On Various Music Charts After 4 years Of Release
Brave Girls Minyoung, "I was greedy for a car advertisement