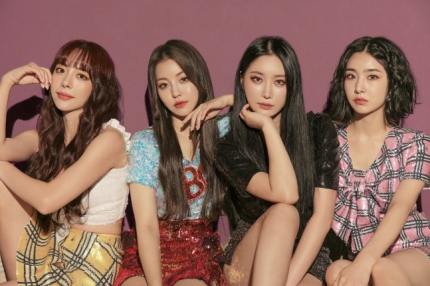 Brave Girls (Minyoung, Yoojeong, Eunji, Yuna) is behind the 'Rollin' reverse popularity.
As a result of the Sports Seoul interview on March 17th, Brave Girls confirmed their appearance on MBC's 'All-in-one Intervention.' They are currently preparing to record. The production crews responded to the group's hot love call.
Earlier, Brave Girls selected 'The City of War' as an entertainment program they wish to appear with various radios and media. They quickly emerged as the number one in broadcasting after the 'Rollin' craze. They confirmed their appearance in the members' long-awaited 'Fighting Poetry' following various popular entertainments. This includes tvN's 'U Quiz on the Block' and SBS 'Running Man.' Fans are expecting more from the group in the future.
Brave Girls debuted as a group under Brave Entertainment. The Brave Brothers managed the Brave Girls, but the girls spent a long time unknown. They are now popular as the myth of 'reverse driving' through their song 'Rollin.' They released the song back in March 2017 but recently became the topic again and ranked on music charts. 'Rollin' ranked first in '24 Hits' in Melon, nation's largest music source. The song ranks within a 24-hour cumulative count and is re-summoned to various music broadcasts, taking the No. 1 trophy.
The girls make sure to connect with fans despite their busy schedules. They are also looking forward to the broadcast activities that they will be showing in the future.
On the other hand, the 'Point of Omniscient Tampering' is a full-scale show, discovering stars' hidden charm. It is through the verification from various fields of celebrities' most close friends. This entertainment show airs every Saturday at 11:10 pm.
Read More About: Brave Girls, 'The Myth Of Reverse Driving,' Met With Pengsoo