Kpop group Brave Girls, SG Wannabe, and singer Mujin Lee, the main characters of the 'reverse running' craze in the Kpop industry, are icons of hope in the industry.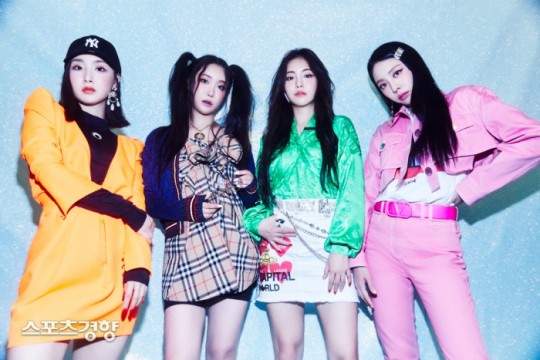 The 'reverse run' craze has blown into the stagnant music industry due to the prolonged COVID-19 pandemic. It has become a message of support that evoked the spirit of 'If you endure to the end, you will win.'
'Reverse running' refers to a song that has already been released and goes up against the rankings of music charts to gain popularity. In the fiercely competitive music world, it is not easy for a song to rise to the top of the music charts. In a situation where even album promotions became difficult due to COVID-19, 'reverse running' was a ray of light for singers and entertainment companies.
The main character who started the 'reverse running' craze is the Kpop group Brave Girls. They are enjoying their heyday after five years of debut. The Brave Girls, made up of Minyoung, Yujeong, Eunji, and Yuna, debuted in February 2016. They spent about five years in obscurity. They built up a fandom by playing an active part in the military performance. But, it was an unfamiliar name to the general public. 
Then in February, through YouTube, a video of a consolation performance showing enthusiasm without losing laughter on each performance became a hot topic. Accordingly, Brave Girls' 'Rollin,' released in 2017, ranked first on 'Millboard' (military + Billboard). Then, it succeeded in going backwards by climbing to the top of the actual music chart in 2021. Since then, it has been enjoying top popularity by sweeping advertisements and entertainment programs. Also, Brave Girls even became a model for a soju advertisement model.
Their drama-like success story contributed a lot to their popularity. The members said, "After a long period of obscurity, we finally decided to disband. But the next day, a video of us running in reverse broke out. 'The last man standing' wins."
The members give hope and comfort by revealing that they had finally achieved their dream after a long time.
Next, SG Wannabe, a male vocal group that dominated the 2000s, also swept the music charts with a reverse run, opening the second act of a singer's career. SG Wannabe debuted in 2004. They receive much love from fans by creating numerous hit songs. It includes 'Timeless,' 'Crime and Punishment,' 'As I Live,' 'Gwang(狂),' 'Partner For Life,' and 'Lalala.'
However, the popularity of the vocal group declined and was forgotten. Jinho Kim shared about his life after that. He said, "I carried the equipment I bought with my own money and sang at high school graduation ceremonies or at the hospital."
SG Wannabe is getting attention again when MBC's entertainment show, 'Hang Out With Yoo,' started the MSG Wannabe project. SG Wannabe made headlines for appearing as a whole group through the project, which produced the male vocal group MSG Wannabe with SG Wannabe as its role model. The songs by SG Wannabe as a medley on this day's broadcast resonated with a new stimulus to the idol-oriented music industry while looking back on the past. SG Wannabe gained momentum as past hits topped music charts and music shows. Now, they are continuing their activities by releasing their new album 'You're The Best Of Me' in July.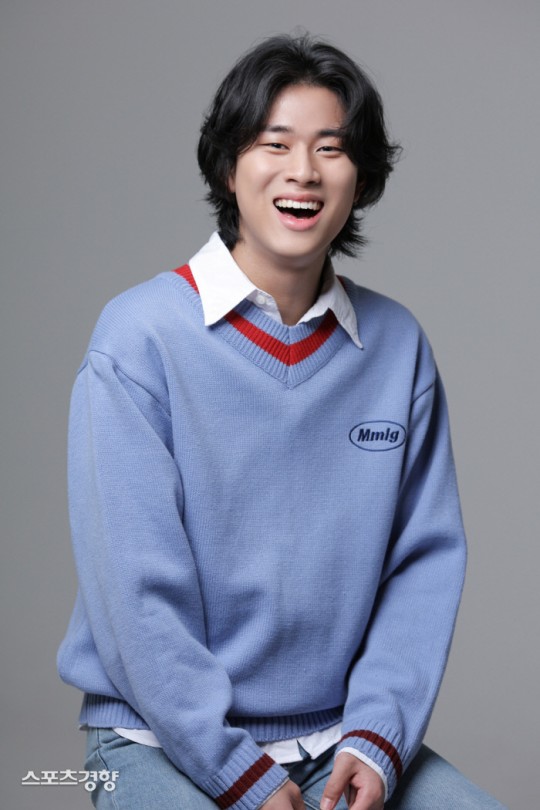 There is also a singer who is the icon of 'reverse running.'
Kpop singer Mujin Lee's new song 'Traffic Light' is running in reverse. The new song 'Traffic Light,' released in May, climbed to the top of the music charts after the 110th day of its release. It was standing shoulder to shoulder with BTS last month after three months. Also, it gained popularity on social media and became a hot topic by climbing more than 70 steps over two months. 
Since then, it has emerged as a trend by winning on two music shows and 3 Gaon charts. Mujin Lee's first self-composed song, 'Traffic Light," is a song that sincerely captures the chaotic emotions he experienced. As he was reborn as a 'famous singer' from an unknown singer through JTBC's 'Sing Again,' which ended in February, the public is listening to his voice of hope.
Read More About: Youngwoong Lim Ranked 2nd On Star Brand Reputation In September
2021 kpop news
,
2021 kpop news updates
,
2021 news kpop
,
brave entertaiment
,
Brave girls
,
Brave Girls Characters
,
brave girls chi mat ba ram
,
Brave Girls_Eunji
,
brave girls_minyoung
,
Brave Girls_Rollin
,
brave girls_summer queen
,
Brave Girls_Yujeong
,
Brave_girls_Rollin
,
bravegirls
,
bravegirls_Yuna
,
KPOP
,
Kpop artist
,
Kpop artists
,
Kpop latest news
,
kpop MSG Wannabe
,
Kpop news
,
Kpop recent news
,
kpop sg wannabe
,
Kpop trending
,
KPop trending news
,
KPOP2021
,
KPOPIDA
,
KPOPNEWS
,
Kpopnews 2021
,
Kpopnews2021
,
latest kpop news
,
msg wannabe
,
MSG WANNABE KPOP
,
msg wannabe members
,
msg wannabe MOM
,
msg wannbe news
,
Mujin Lee
,
mujin lee traffic light
,
recent kpop news
,
sg wannabe
,
SG WANNBE KPOP
,
singer Mujin Lee
,
Trending Kpop news
,
trending news