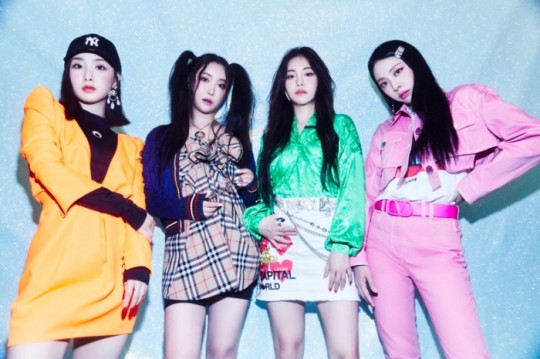 Kpop group Brave Girls and DKB appeared at the 'MU:CON 2021' music festival.
Brave Girls and DKB appeared at the 2021 Seoul International Music Fair (MU:CON) hosted by the Ministry of Culture, Sports and Tourism and organized by the Korea Creative Content Agency (KOCCA).
Celebrating its 10th Anniversary this year, MU:CON is Korea's leading music business event and is Asia's largest global music market. They held it as an online performance due to COVID-19. It is celebrating its 10th anniversary this year. That's why they presented a new direction of 'MU:CON' under the theme of '10 Years and Future of KPop.'
On this day, Brave Girls took part in the 10th Anniversary MU:CON X Celebration, a MU:CON 10th Anniversary performance. They performed two songs, including 'Rollin,' which heated up the spring season, and 'Chi Mat Ba Ram,' which made Brave Girls a summer queen.
Also, Kpop group DKB showed off their strong presence. They performed 'Work Hard' and 'ALL IN' at MU:CON SHOWCASE DAY1 MUCON SHOWCASE DAY. They also communicated with global fans by showing off their unique English skills as a global rookie.
Meanwhile, Kpop fans in Korea and abroad loved Brave Girls and DKB. They appeared on 'MU:CON,' the gateway to Kpop overseas expansion, and performed on stage. They showed various charms through various broadcasts and YouTube's own content.
Kpop fans can watch the 10th-anniversary performance, showcase, and conference of 'MU:CON 2021' through 'KOCCA Music' from September 30 to October 2. Among them, the 10th-anniversary performance will be broadcast live through KOCCA music official Twitter, SBS MTV, SBS FiL, and MTV ASIA.
Read More About: VERIVERY Confessed To Be A Real Fan Of MONSTA X
After We Ride
,
best Kpop girl group
,
best kpop news site
,
best kpopstar
,
Brave girls
,
Brave Girls members
,
breaking news kpop
,
Chi Mat Ba Ram
,
daily kpop news
,
Fandom
,
Korean celeb news
,
Korean singer
,
Korean singer songwriter
,
KPOP
,
Kpop album
,
Kpop beauty routine
,
Kpop boy group
,
Kpop Brave Girls
,
kpop celebrity news
,
Kpop chart and news
,
Kpop colllaboration
,
KPOP comeback
,
Kpop current news
,
kpop daily news
,
Kpop fashion
,
Kpop girls group
,
Kpop idols
,
Kpop issues
,
Kpop latest news
,
Kpop music chart
,
Kpop news
,
Kpop news articles
,
Kpop news sites
,
kpop news update
,
Kpop recent news
,
Kpop skin care routine
,
Kpop skincare routine
,
KPop trending news
,
KPOPNEWS
,
Rollin
,
South Korean singer songwriter
,
summer queen
,
the best kpop girl group
,
the best kpop girl group of 2021
,
the best kpop group of 2021
,
the top kpop group
,
top kpop boy group
,
top kpop girl group
,
We Ride
,
Yuna