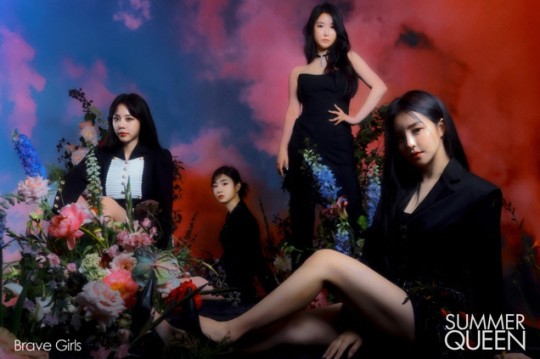 Brave Girls showed off their unexpected charm by releasing the concept image 'Queen Version' of their new mini-album, 'Summer Queen.'
At midnight on June 9th, the agency Brave Entertainment released the 5th mini-album concept image, 'Queen Version,' through their official social media.
In the released concept image, Brave Girls Minyoung and Yuna stared at the camera with their chic eyes, putting their faces on their arms. Members Yujeong and Eunji showed off their overwhelming appearance with poses and expressions reminiscent of beauty pictorials.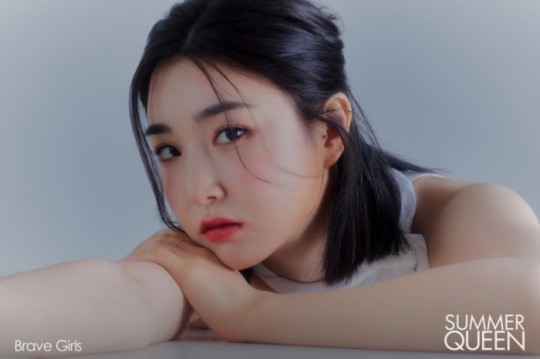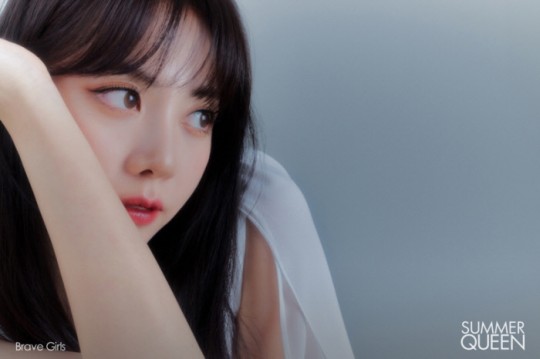 In addition, the Brave Girls' concept image captured fans' attention. They created an atmosphere like a party of Gods with elegant black costumes and intense backgrounds.
Particularly, the 'Queen Version' photo teaser released today gave fans a different charm from the 'Summer Version,' released earlier. Fans are raising expectations for their comeback.
They have confirmed their comeback on June 17th. As of now, they are preparing for their comeback.
Starting with the song 'Rollin' released four years ago, 'We Drive' released last year was also successful. Brave Girls, who is the myth of reverse driving, had numerous interviews and broadcasting media appearances.
Brave Girls stated before that they want to be the next 'Summer Queen.' So, fans are paying attention to whether they will be able to heat up this summer as the 'next-generation summer queen' through this album.
Read More About: Tomorrow x Together, Shines On Spotify And US Billboard
2021 kpop news
,
2021 kpop updates
,
Brave girls
,
Brave Girls_Eunji
,
brave girls_minyoung
,
Brave Girls_Rollin
,
Brave Girls_Yujeong
,
Brave_girls_Rollin
,
bravegilrs_minyoung
,
bravegirls
,
bravegirls_Yuna
,
KPOP
,
Kpop 2021
,
Kpop artist
,
Kpop artists
,
Kpop Bravegirls
,
Kpop idols
,
Kpop news
,
Kpop trend
,
Kpop trending
,
KPop trending news
,
Kpop trending now
,
kpop_brave girls
,
kpop_brave grirls
,
KPOP2021
,
Kpopall
,
KPOPIDA
,
KPOPNEWS
,
trending kpop
,
Trending Kpop news
,
trending kpop update
,
trending update kpop