K-Pop girl group Brave Girls visited William and Bentley's House.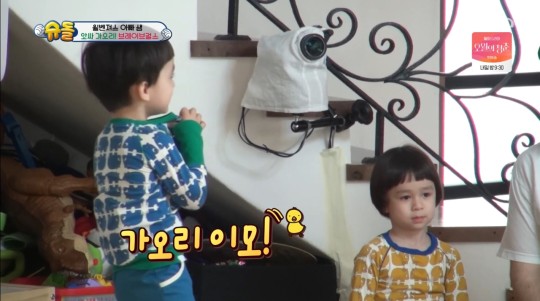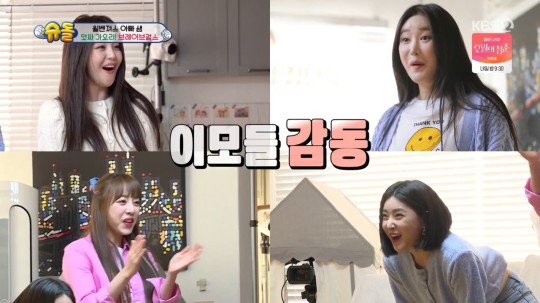 In KBS 2TV's 'The Return of Superman,' aired on the 2nd of May, the girl group appeared and visited William and Bentley's house.
On this day, Hamington's announced the founding of the ice hockey team 'Beavers.' They even produced uniforms and lead the team.
Following this, the girls participated as the first singer at the inaugural ceremony. When the girls appeared and tried to wash their hands, Bentley personally guided them to the sink and turned on the water. Bentley showed his friendly appearance by bringing soap and towels.
When the girls asked William and Bentley, "Do you know who we are?" Bentley replied, "Aunt Stingray!" When Minyoung asked, "Why is your Aunt a Stingray?" Then Bentley performed a 'Rollin' stingray dance and impressed the girls.
Read More About:
Brave Girls Minyoung Revealed The Luxury Bag
Brave Girls Yujeong Showed Her Fresh and Innocent Charm
Brave girls
,
brave girls_minyoung
,
Brave Girls_Rollin
,
Brave_girls_Rollin
,
bravegirls
,
KPOP
,
Kpop 2021
,
Kpop artist
,
Kpop artists
,
Kpop Bravegirls
,
Kpop idols
,
Kpop news
,
Kpop trend
,
Kpop trending
,
KPop trending news
,
Kpop trending now
,
kpop trending update
,
kpop_brave girls
,
kpop_brave grirls
,
KPOP2021
,
Kpopall
,
KPOPIDA
,
KPOPNEWS
,
Kpopstars
,
The Return of Superman
,
Trending
,
trending 2021
,
trending kpop
,
Trending Kpop news
,
trending kpop update
,
trending news
,
trending update kpop