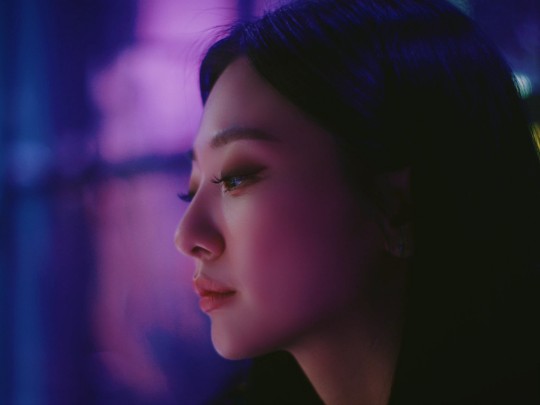 Bolbbalgan4 (BOL4) Jiyoung Ahn slowly reveals the emotions of the new album 'Butterfly Effect.'
The company Shopar Entertainment released the Mood Sampler for Bolbbalgan4 digital single 'Butterfly Effect' on their official social media on October 14.
The released mood sampler shows Jiyoung Ahn, a teenage girl, in a dreamy and chic atmosphere.
Mainly, through the scene where the situation changes from a bright atmosphere with flowers in the background to a dark atmosphere with rain outside the window, Bolbbalgan4 looks forward to the new look that she will show through this album.
While they haven't released the 'Butterfly Effect' yet, it aroused curiosity among fans. But, Bolbbalgan4 will surely unveil it slowly through various teaser contents. In fact, they will release the album's tracklist later this afternoon.
The digital single album 'Butterfly Effect,' which has been loved for its unique emotion, will be released on various music sites at 6:00 pm on November 26.
Read More About: Mystic Story Rookie Group 'Billie' Performance Video Released!
best Kpop girl group
,
best kpop news site
,
best kpopstar
,
breaking news kpop
,
daily kpop news
,
Doyoung
,
Fandom
,
Junghwan
,
Korean celeb news
,
Korean singer
,
Korean singer songwriter
,
KPOP
,
Kpop album
,
Kpop beauty routine
,
Kpop boy group
,
kpop celebrity news
,
Kpop chart and news
,
Kpop colllaboration
,
KPOP comeback
,
Kpop current news
,
kpop daily news
,
Kpop fashion
,
Kpop girls group
,
Kpop idols
,
Kpop issues
,
Kpop latest news
,
Kpop music chart
,
Kpop news
,
Kpop news articles
,
Kpop news sites
,
kpop news update
,
Kpop recent news
,
Kpop skin care routine
,
Kpop skincare routine
,
KPop treasure
,
KPop trending news
,
KPOPNEWS
,
rookie group treasure
,
South Korean singer songwriter
,
the best kpop girl group
,
the best kpop girl group of 2021
,
the best kpop group of 2021
,
the top kpop group
,
top kpop boy group
,
top kpop girl group
,
treasure
,
Treasure members
,
Treasure news