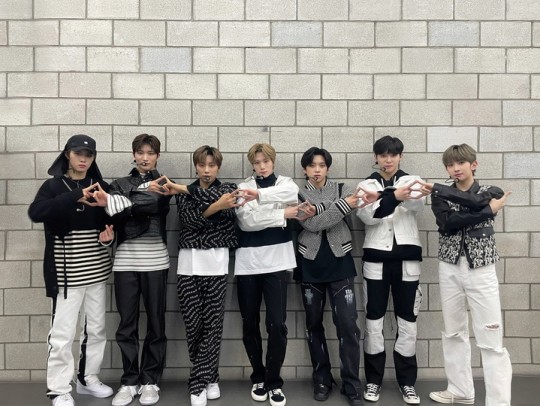 The Kpop group BLITZERS has finished their first single activity.
Blitzers appeared on SBS MTV's 'The Show' on January 25 and presented the last music broadcast performance of 'BOBBIN,' the title song of their first single 'BOBBIN.'
Through their agency, Blitzers said, "It was great to be able to deliver energy and messages to many people by making a comeback in the new year."
"We once again felt grateful for the love of the fans," the group said.
The group sang a bold cry to stop uncritical acceptance of the frame and preconceived notions set by 'BOBBIN' and make their own voice.
After that, Kpop group Blitzers will hold the 2022 US TOUR 'Check In' from February 5.
Read More About: Seolhyun Boasts Unique Styling, Showing Her Pink Undergarment
2021 kpop news
,
2022 kpop trending
,
2022 kpop updates
,
2022 latest news
,
best kpop news site
,
BLITZERS
,
blitzers Breathe Again
,
BLITZERS Debut
,
BLITZERS KPOP
,
breaking news kpop
,
daily kpop news
,
Korean celeb news
,
KPOP
,
kpop 2022
,
KPOP 2022 NEWS
,
Kpop artist
,
kpop celebrity news
,
Kpop chart and news
,
Kpop current news
,
kpop daily news
,
Kpop idols
,
Kpop latest news
,
Kpop news
,
Kpop news articles
,
Kpop news sites
,
kpop news update
,
Kpop recent news
,
KPop trending news
,
KPOPNEWS
,
Trending
,
trending 2021
,
trending kpop
,
Trending Kpop news
,
trending kpop update
,
trending news
,
trending update kpop