'BLACKPINK: THE MOVIE' will premiere on CGV nationwide (Korea) and in theaters in over 100 countries.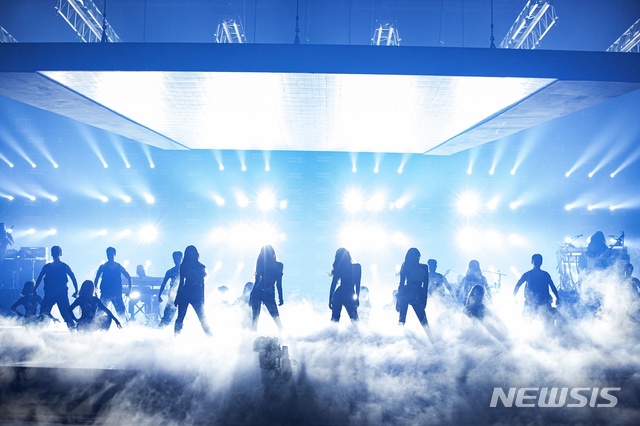 A movie produced to commemorate the 5th debut anniversary of 'BLACKPINK' will meet global fans this summer.
According to YG Entertainment, on June 16th, 'BLACKPINK: THE MOVIE' will premiere in CGV nationwide and 100 countries worldwide in August. This also marks BLACKPINK's debut anniversary (August 8). They will release the premiere date for each country sequentially.
The movie unfolds in various sequences such as 'The Room Of Memory,' where the members reminisce their five-year history since their debut. In 'Beauty,' it will focus on the members' unique personalities. The movie will also feature 'Unreleased Special Interview' for the fans.
In addition, the film will feature five songs from BLACKPINK's virtual concert 'The Show' and 'In Your Area' world tour in 2018. This will give the audience a vivid experience of being in a real concert hall.
Particularly, CGV plans to add spectacular attractions and immersion through various formats. It includes 'Screen X,' which can be enjoyed on three sides, '4DX,' which you can feel the unique echo and mood of the concert site, and '4DX Screen,' which takes advantage of both special formats.
'BLACKPINK: THE MOVIE' is part of the '4+1 Project' announced by YG. It is a gift for 'Blink' (fandom) and another festival to enjoy BLACKPINK's passionate performances together. This film shows BLACKPINK's journey to becoming a global star upon its debut in August 2016.
Read More About: GOT7 Youngjae Sings The OST For 'So Not Worth It' To Release On June 19
2021 kpop
,
2021 kpop girl idols
,
2021 kpop news
,
2021 kpop news updates
,
2021 kpop updates
,
2021 news kpop
,
2021 updates on kpop
,
BLACK PINK
,
Blackpink
,
Blackpink Jennie
,
blackpink member
,
Blackpink news
,
Blackpink_Jisoo
,
Blackpink_Rosé
,
BLACKPINK: The Movie
,
Blackpink's Lisa
,
KPOP
,
Kpop 2021
,
Kpop artist
,
Kpop artists
,
Kpop idols
,
Kpop news
,
Kpop trend
,
Kpop trending
,
KPop trending news
,
Kpop trending now
,
kpop_Blackpink
,
KPOP2021
,
Kpopall
,
KPOPIDA
,
KPOPNEWS
,
trending 2021
,
trending kpop
,
Trending Kpop news
,
trending kpop update