Kpop group BLACKPINK Rosé posted several photos on her Instagram account.
Rosé is wearing an off-shoulder outfit and posing at various angles. But, above all, her slender arms stand out.
Notably, the longer than average arms seem to be longer than the legs somehow. We can say that it is the 'heaven-given proportion' that will complete the overwhelming style.
Meanwhile, Kpop group BLACKPINK is proud of its strong global influence by breaking most of the first and shortest records set by themselves as well as the highest rankings on various major charts whenever a new song is released regardless of team or solo activities. Their official channel subscribers, who have produced a total of 32 billion-view videos on YouTube, currently have more than 72.2 million, ranking first in this field among artists worldwide.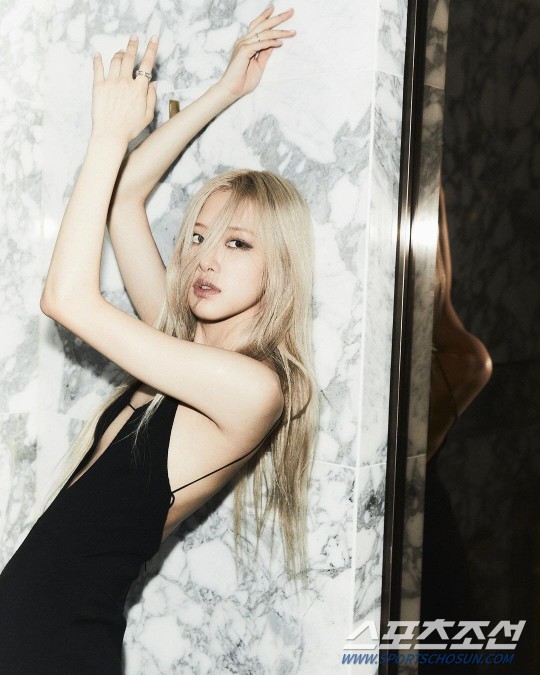 You Might Also Like:
4+1 project
,
best Kpop girl group
,
best kpop news site
,
best kpopstar
,
Blackpink
,
blackpink Jisoo
,
blackpink member
,
blackpink members
,
Blackpink news
,
BLACKPINK: The Movie
,
breaking news kpop
,
daily kpop news
,
Fandom
,
How you like that
,
Jennie
,
Jisoo
,
Korean celeb news
,
Korean singer
,
Korean singer songwriter
,
KPOP
,
Kpop album
,
Kpop beauty routine
,
kpop blackpink
,
Kpop boy group
,
kpop celebrity news
,
Kpop chart and news
,
Kpop colllaboration
,
KPOP comeback
,
Kpop current news
,
kpop daily news
,
Kpop fashion
,
Kpop girls group
,
Kpop idols
,
Kpop issues
,
Kpop latest news
,
Kpop music chart
,
Kpop news
,
Kpop news articles
,
Kpop news sites
,
kpop news update
,
Kpop recent news
,
Kpop skin care routine
,
Kpop skincare routine
,
KPop trending news
,
KPOPNEWS
,
Lisa
,
Love To Hate Me
,
Pop-up exhibition
,
Rosé
,
South Korean singer songwriter
,
The Album
,
the best kpop girl group
,
the best kpop girl group of 2021
,
the best kpop group of 2021
,
the top kpop group
,
top kpop boy group
,
top kpop girl group
,
YG entertainment