The success is predicted by the name alone. The news of BLACKPINK's Lisa's solo debut is hot around the world even before its release. BLACKPINK lead rapper Lisa will release her first solo album, 'LALISA' on September 10th. She put her real name on both the album name and the title song.
The reaction speed of domestic and foreign fans was different. The poster of 'Coming Soon,' released on August 23rd, gathered cumulative hashtag views that exceeded 3.3 billion views in one day on Twitter's worldwide trend. Then, it gathered 6 million hearts on Instagram posts and Weibo in China. In addition, the first 26-second teaser video released on August 28th surpassed 12 million views on YouTube in a week. The music video teaser for 'Lalisa,' released on the official YouTube channel of BLACKPINK on September 8th, surpassed 6.7 million views in about 11 hours.
The amount of pre-orders is also surprising.
They will release physical albums in three forms, CD, kit, and LP. In fact, it sold over 700,000 copies as of August 30th. It is just four days after the pre-order started on August 26th. Even though it is the first count, it already surpassed the record of pre-ordering a single album by a Kpop female solo artist. The previous record for the most sales was Rosé's solo album 'R' with accumulated 500,000 copies, based on Hanteo Chart. Lisa surpassed Rosé's record of achieving 'Half Million Seller' as a female solo artist for the first time in 19 years since BoA in the pre-ordering period.
Lisa is BLACKPINK's third solo runner. Jennie and Rosé broke various records as domestic Kpop female solo singers by releasing solo albums in 2018 and in March this year, respectively. So, the public also expects Lisa's box office success. Still, the heat is incredibly explosive.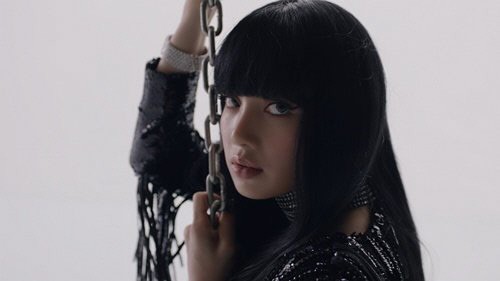 BLACKPINK's official YouTube Channel has 64.8 million subscribers. It ranked among the top 20 Youtube channels with the most subscribers globally, taking first place in Korea. The number of Instagram accounts of each member also ranked in the top 5 in Korea. Among them, Lisa's official YouTube channel 'Lilifilm Official' has 8.15 million subscribers. So, it is recording the highest number of subscribers among the members. Her Instagram followers exceeded 58 million, making her the number one among BLACKPINK members and Korean celebrities.
This is because of the power of fans in Southeast Asia, including Thailand, Lisa's home country. Lisa is also very popular in Greater China. She appeared as a dance mentor on the Chinese platform iQIYI audition programs 'Youth With You 2' and 'Youth With You 3.'
After that, she has been a model for various advertisements in China.
Lisa's new album contains the title song 'Lalisa' and the b-side song 'MONEY.'
On the day of the album's release, Lisa will appear on US NBC's 'The Tonight Show Starring Jimmy Fallon.'
Then, after that, she will host her 'Comeback Live' on 'Naver Now.'
She will continue her solo activities with special live shows. The world's eyes are on the streak of a new global record that will continue after Lisa releases her solo album.
Read More About: BLACKPINK Lisa, 'LALISA' Music Video Teaser Released!
BLACK PINK
,
Blackpink
,
blackpink Lisa
,
blackpink member
,
Blackpink news
,
Blackpink_Lisa
,
Blackpink's Lisa
,
BP_Lisa
,
Donation angel_Lisa
,
KPOP
,
Kpop artist
,
Kpop artists
,
KPOP comeback
,
Kpop news
,
Kpop recent news
,
kpop solo debut
,
Kpop trend
,
Kpop trending
,
KPop trending news
,
Kpop trending now
,
kpop trending update
,
Kpop_lisa
,
KPOP2021
,
KPOPIDA
,
KPOPNEWS
,
lalisa
,
Lisa
,
lisa Blackpink
,
Lisa_Donation
,
MAC lisa
,
recent kpop news
,
Trending
,
trending 2021
,
trending kpop
,
Trending Kpop news
,
trending kpop update
,
trending news
,
trending update kpop