BLACKPINK 'Kill This Love' surpassed 500 million streams for the second time in its career after 'How You Like That.'

YG Entertainment announced on September 15th that BLACKPINK's 'Kill This Love' has surpassed 500 million streams on Spotify.'

It is BLACKPINK's second 500 million streaming song after 'How You Like That' in about nine months since it reached 400 million streams on Spotify in November last year.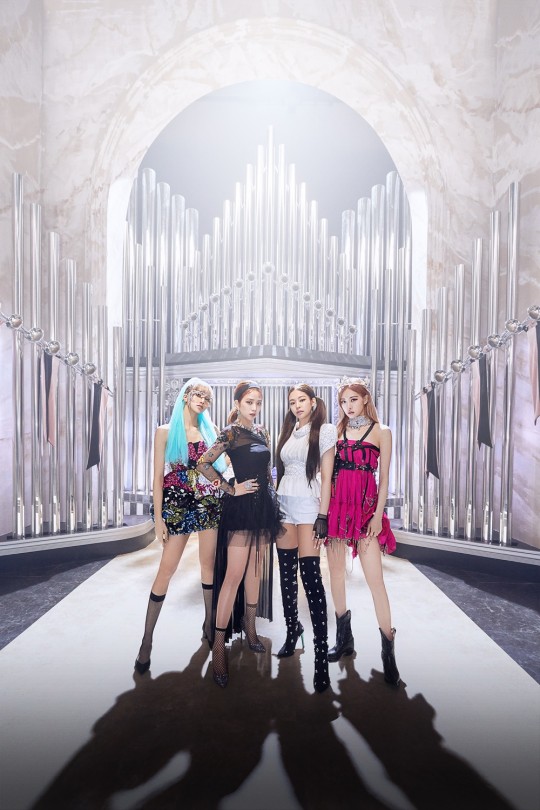 BLACKPINK is the only Kpop girl group with 500 million streaming songs on Spotify, which is increasingly influential in the global music market.

On top of that, BLACKPINK's other hit song, 'DDU-DU DDU-DU,' is also set to stream 500 million streams on Spotify. So, the group's record breaking performance will surely continue.

BLACKPINK has produced a total of 17 billion streaming songs on Spotify alone so far. Recently, Lisa's solo single album 'LALISA' swept various global charts. It further increases interest in BLACKPINK's existing songs and albums.

In fact, since Lisa's solo debut, the number of followers on BLACKPINK's official Spotify account has increased by nearly 1.2 million. It now has 24.65 million followers. Then, the number of YouTube channel subscribers soared 1.6 million at once, exceeding 66.5 million now. They are now the number one artist in the world, having the most subscribers.

Meanwhile, BLACKPINK Lisa's solo title song 'LALISA' reached the top of the iTunes song chart in a total of 60 countries on the first day of its release on September 10th, increasing the current cumulative No. 1 to 72 regions worldwide.
The 'LALISA' music video recorded 73.6 million views in the 24 hours since its release on YouTube. So, it is breaking the world record for solo artists. Also, it surpassed 100 million views in two days, breaking the shortest record for Kpop solo artists, and maintaining its No. 1 spot on YouTube for the fifth day.
Read More About: Seongyeon Park Comeback Single Poster Released!
2021 kpop news
,
2021 kpop updates
,
best 5 autumn singers
,
best Kpop girl group
,
best kpop news site
,
best Kpop site
,
best kpopstar
,
BLACK PINK
,
Blackpink
,
Blackpink Jennie
,
blackpink Jisoo
,
blackpink member
,
blackpink member jennie
,
Blackpink news
,
Blackpink Rosé
,
Blackpink_Jennie
,
Blackpink_Jisoo
,
Blackpink_Lisa
,
Blackpink_Rosé
,
Blackpink's Lisa
,
Blackpink's Rosé
,
BlackpinkRosé
,
BTS recent news
,
bts the best album
,
Jennie blackpink
,
KPOP
,
Kpop 2021
,
Kpop artist
,
Kpop artists
,
kpop blackpink
,
Kpop idols
,
Kpop latest news
,
kpop latest updates
,
Kpop news
,
Kpop recent news
,
Kpop trend
,
Kpop trending
,
KPop trending news
,
Kpop trending now
,
kpop trending update
,
kpop_Blackpink
,
KPOP2021
,
Kpopall
,
KPOPIDA
,
KPOPNEWS
,
latest kpop news
,
latest kpop updates
,
lisa Blackpink
,
recent kpop news
,
rose blackpink
,
the best kpop girl group
,
the best kpop girl group of 2021
,
the best kpop group of 2021
,
Trending
,
trending 2021
,
trending kpop
,
Trending Kpop news
,
trending kpop update
,
trending news
,
trending update kpop