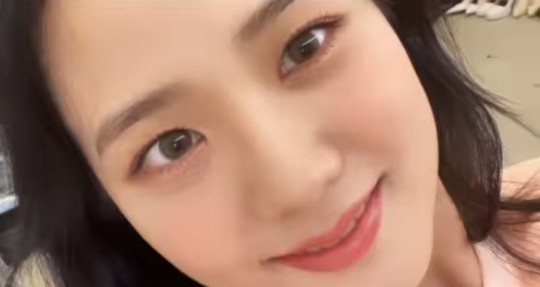 BLACKPINK Jisoo caught the eye of the fans with her beautiful appearance.
Jisoo made the fans' hearts flutter by revealing a close-up photo on her Instagram story on June 15th.
Her beautiful eyes looking at the camera capture her fans' hearts.
BLACKPINK Jisoo attracts the attention of those who see her everyday beauty. Her dense facial features, like a doll, gather admiration from fans.
Fans love her big eyes, pointed nose, and sharp jawline.
As of now, Jisoo will appear as the female lead in the JTBC drama 'Snowdrop,' which will air this year.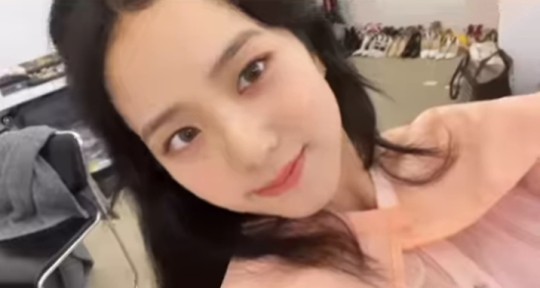 Read More About: ITZY Lia 'School Violence Case,' JYP Is Requesting For Reinvestigation
2021 kpop
,
2021 kpop girl idols
,
2021 kpop news
,
2021 kpop news updates
,
2021 kpop updates
,
2021 news kpop
,
2021 updates on kpop
,
BLACK PINK
,
Blackpink
,
blackpink Jisoo
,
blackpink member
,
Blackpink news
,
Blackpink_Jisoo
,
BP_Jisoo
,
Jisoo
,
Jisoo Instagram
,
KPOP
,
Kpop 2021
,
Kpop artist
,
Kpop artists
,
Kpop idols
,
Kpop news
,
Kpop trend
,
Kpop trending
,
KPop trending news
,
Kpop trending now
,
kpop_Blackpink
,
KPop_Jisoo
,
KPOP2021
,
Kpopall
,
KPOPIDA
,
KPOPNEWS
,
Snowdrop_Jisoo
,
trending 2021
,
trending kpop
,
Trending Kpop news
,
trending kpop update
,
trending update kpop