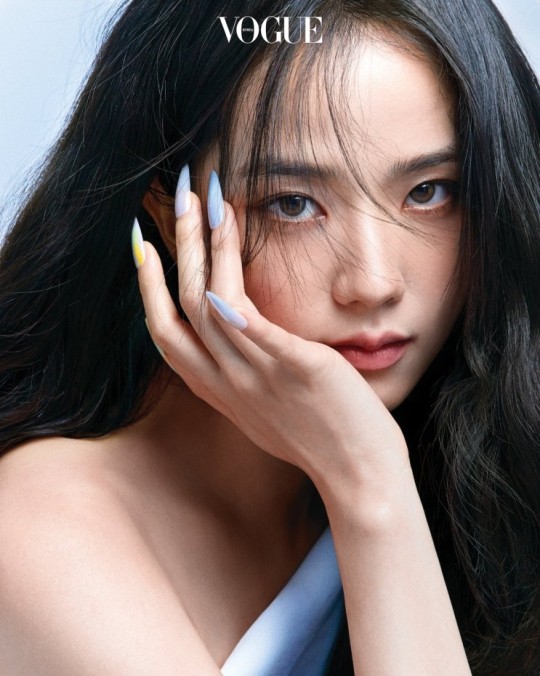 Jisoo of girl group BLACKPINK exudes her elegant charm through a magazine cover pictorial, making fans' hearts flutter.
In the cover photoshoot of the June magazine of Vogue Korea, Jisoo seduced those who saw her innocent face. Her intense eyes, nail decorations, and slim fingers attracted attention. In another pictorial, she attracts attention with her messy hair look and pure beauty, while her fingers are on her lips.
She is wearing Maticevski's pivot one-sleeve crepe top. Her appearance symbolizes the birth of a muse. She perfectly digest the luxurious and elegant mood, which is unique for the clothing brand.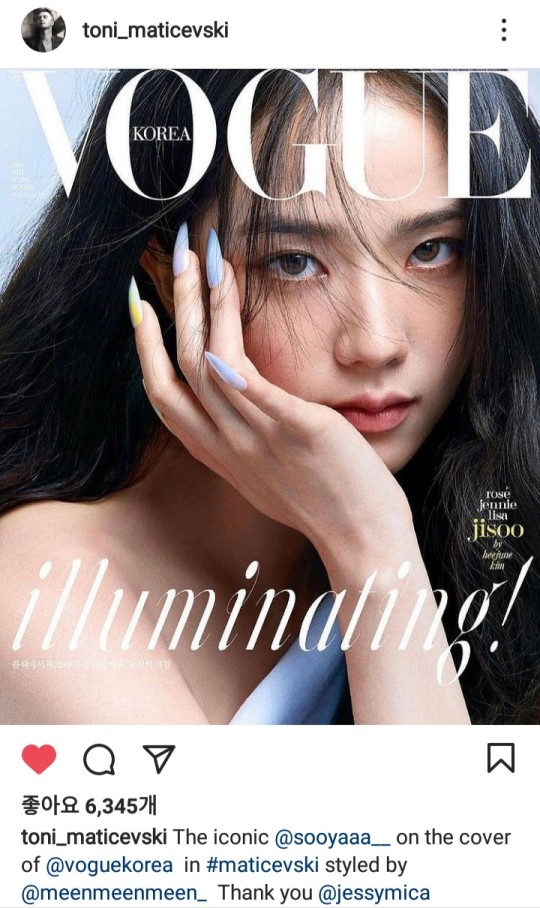 Australian fashion designer Toni Maticevski, who leads the brand Maticevski, showed interest by posting Jisoo's Vogue Korea cover pictorial on his Instagram.
In fact, the June magazine of Vogue Korea, in which Jisoo appears on the cover, is sold out the most on many domestic and foreign sales sites such as K-Town4You, Yes24, Alibaba, and Kyobo Bookstore. So, this only proves Jisoo's popularity.

As of now, Blackpink Jisoo will appear in the JTBC drama 'Snowdrop,' which will air this year. She is attracting attention for her first lead role since her debut.
Read More About: Khakii Released 'LOST' Featuring Sujin Moon
2021 kpop news
,
2021 kpop updates
,
BLACK PINK
,
Blackpink
,
blackpink Jisoo
,
blackpink member
,
Blackpink_Jisoo
,
BP_Jisoo
,
Jisoo
,
KPOP
,
Kpop 2021
,
Kpop artist
,
Kpop artists
,
Kpop news
,
Kpop trend
,
Kpop trending
,
KPop trending news
,
Kpop trending now
,
kpop trending update
,
KPop_Jisoo
,
KPOP2021
,
KPOPIDA
,
KPOPNEWS
,
Snowdrop_Jisoo
,
Trending
,
trending 2021
,
trending kpop
,
Trending Kpop news
,
trending kpop update
,
trending news
,
trending update kpop